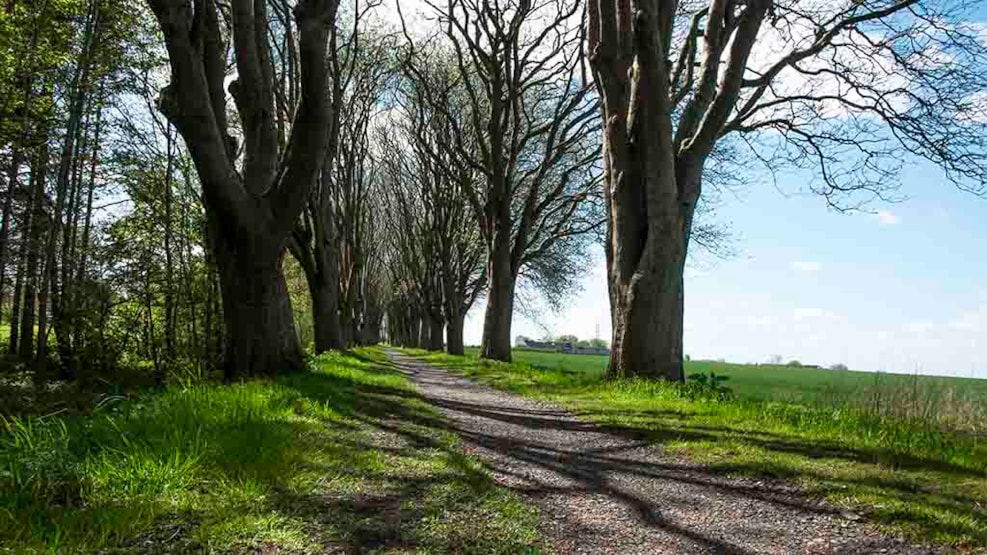 Kærlighedsstien - "Lovers Lane", Otterup
The romantic love path in Otterup is actually an old sugar beet railway ... here you can enjoy a nice walk between the former railway station and the former estate Nislevgaard.
The "Lovers Lane" in Otterup between Damløkkevej and Nislevvej is a nice place to go for a walk.
It is part of the 2.7 km Clover Leaf Trail:
The story goes that this was the place for young lovers to hide from their parents, hence the name.
The tipper wagon track
Once upon a time, the path was a tipper wagon track, where beets were transported from the Nislevgård estate to the railway station. The 800-meter-long track between the station and the estate was built in 1896, and it is one of the best-preserved beet tracks in Denmark.
Nislevgaard made a lot of money from the sale of sugar beets, but in 1925 the estate was dissolved and subdivided for homesteading. Otterup Station has also ceased to exist, as the North Funen Railway was only in operation 1882-1966.
In return, the track was preserved as a path, and we enjoy that today.