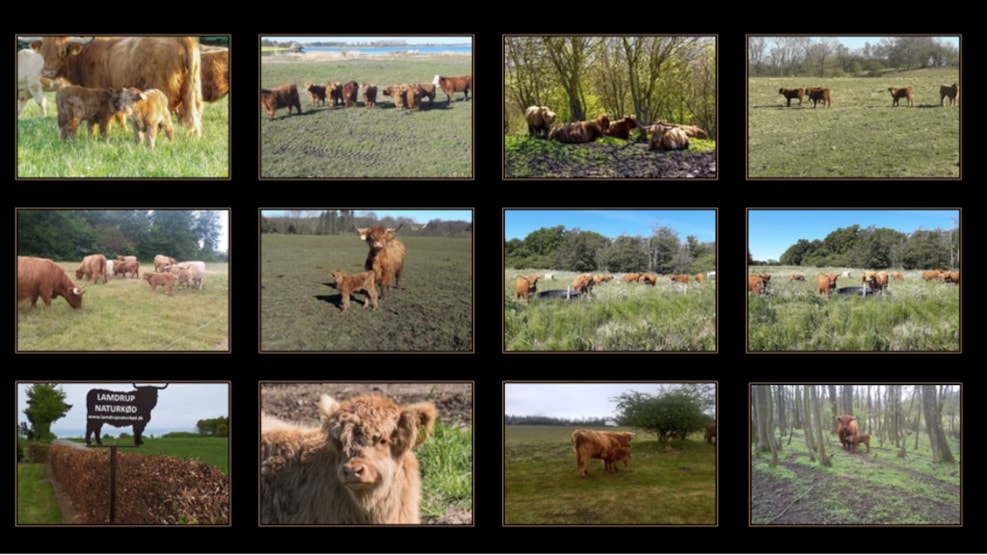 Lamdrup Naturkød
Delicious Danish natural meat from free-range Scottish Highland cattle can be found at Lamdrup Naturkød in Gislev between Odense and Svendborg.
Our cattle graze outdoors all year round and are born and raised in the beautiful countryside between Odense and Svendborg.
The result is delicious Danish beef that you can enjoy on weekdays and weekends with family and friends.
In our farm shop we sell, among other things:
Ground beef and burger patties
Steaks, sirloin steak, ribeye, entrecote, T-bone
Culottes, cuvetts, tenderloin, roasts
Sausages
Small meats, short ribs
Cuts.
Order and collect or come directly to our farm shop.
Open every day from 9.00 - 21.00
You can also order your meat by phone: 29 63 25 64 or email: mail@j-g.dk

See also more info here: https://xn-lamdrupnaturkd-2gb.dk/