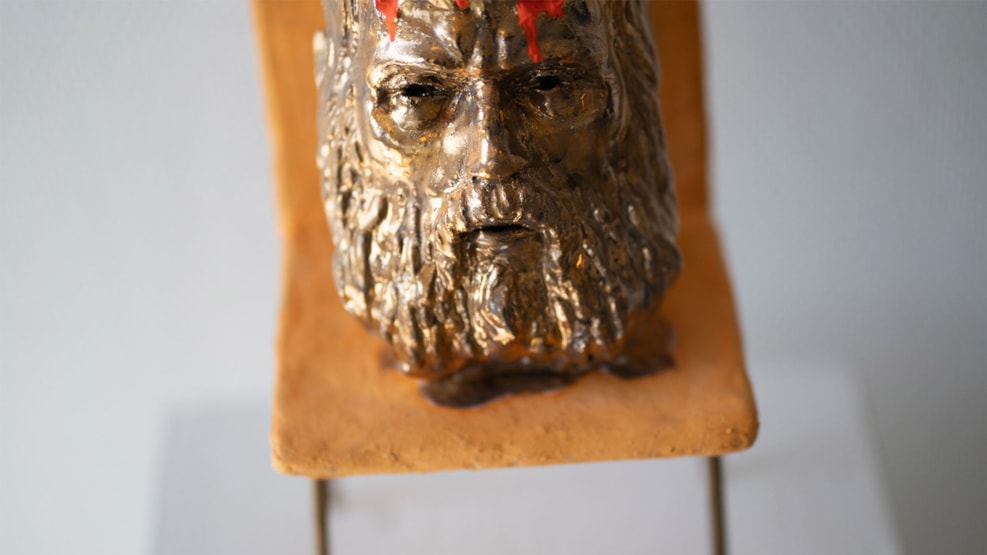 Lars Calmar - Sculptor and Artist
Lars Calmar challenges our views on what is a beautiful human body and on beauty in general
Sagging, wrinkled and aged
Lars Calmar's sculptures and works on paper are often depictions of the naked human body sculpted by the sands of time. Sags, wrinkles and age are addressed with both humour and respect. Calmar's works provoke and ask questions about our understanding of what makes a human body beautiful and on beauty in general.
Recently Lars Calmar's work has taken a new direction, and he has been concentrating on depicting figures with small, fat, naked bodies and huge baby-like heads.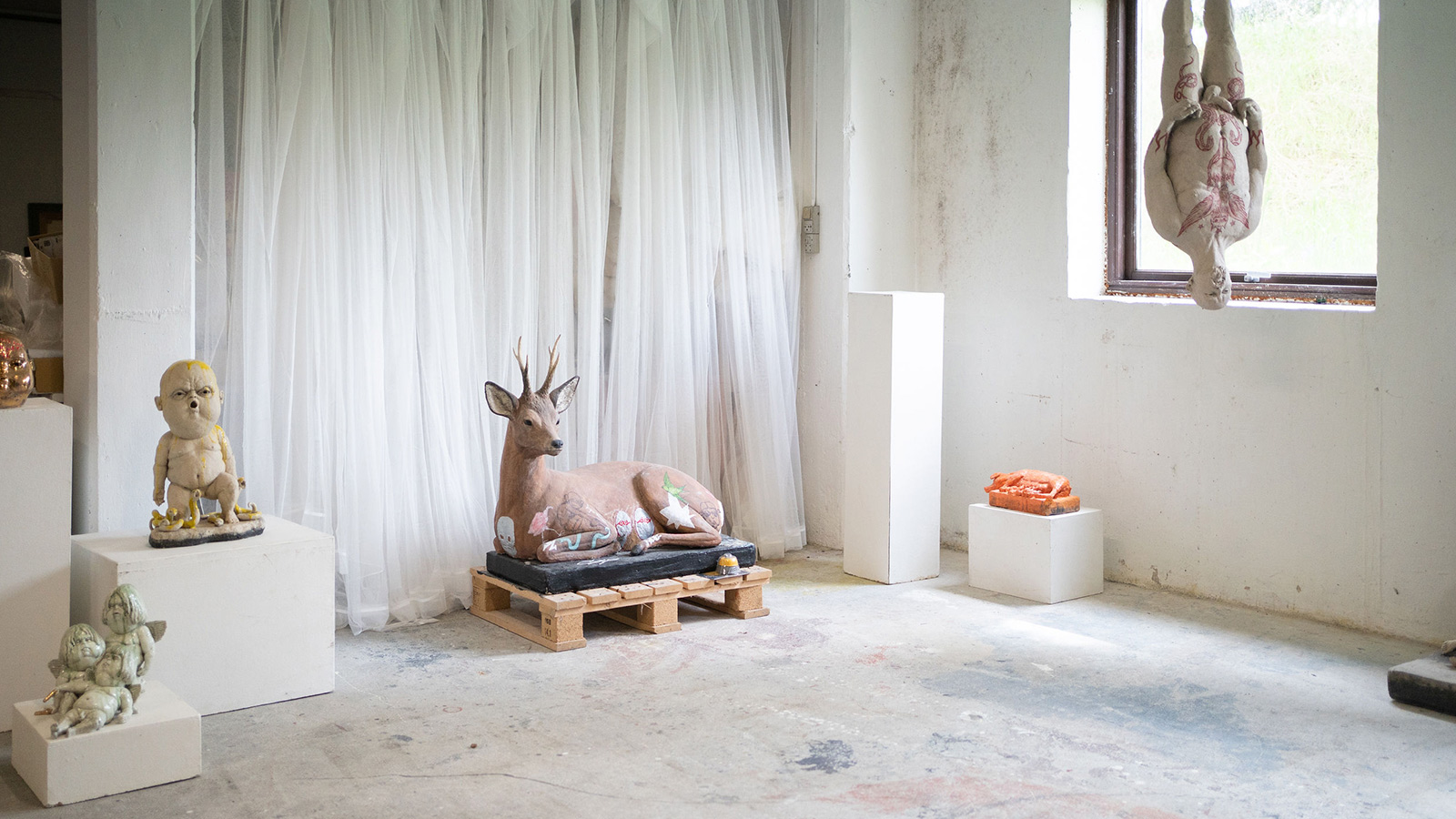 Biography
Lars Calmar was born on Langeland in 1968. He was educated as a potter and is a self taught sculptor. He has exhibited in Chicago, New York and Toronto and has sold works to the Danish Ministry of Culture and the Funen Art Fund.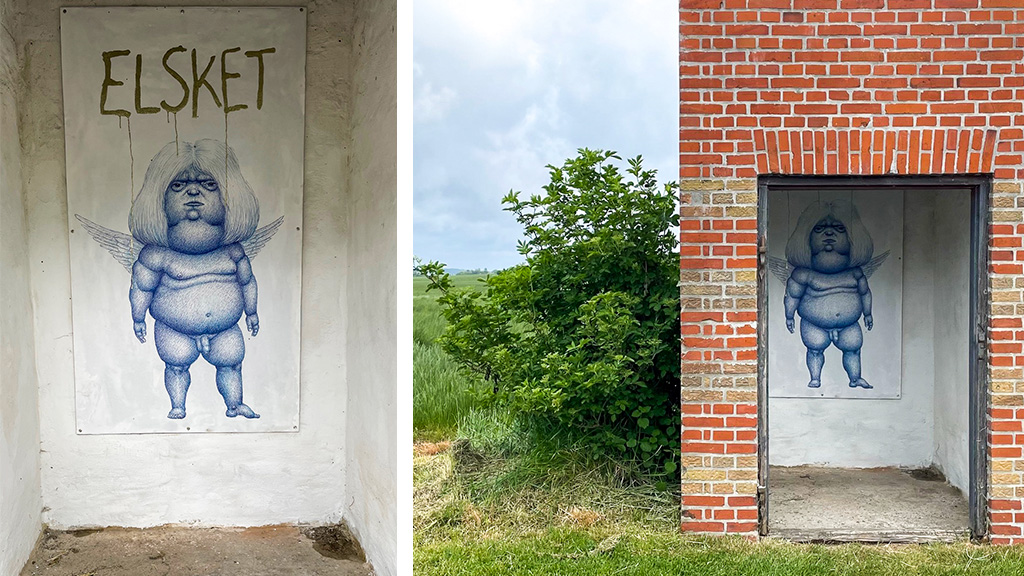 If you would like to see more…
You can visit Kunsttårn 9 (Art Tower No.9) on Haugbøllevej, where Lars Calmar is showing his work 'Elsket' (Loved). Additionally you can see a number of his works at Langeland's Library. In Rudkøbing's town square (Torvet) you can also see a bust of Mads Lange that was sculpted by Lars Calmar. However this bust is a slightly atypical example of his work.