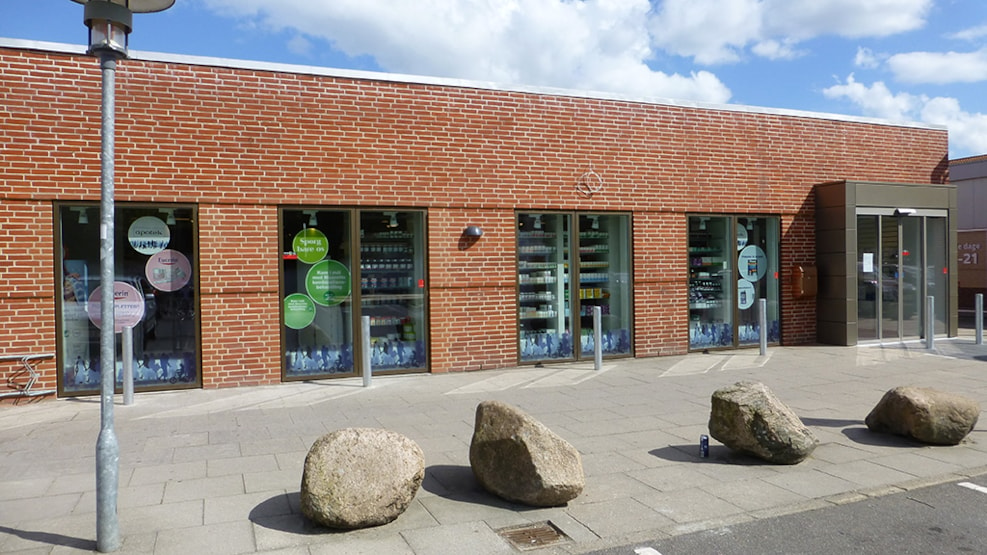 Middelfart Apotek (Pharmacy)

Visit Middelfart Apotek (Pharmacy). We offer everything from vitamin products and non-prescription medicine, cream and skin care to prescription medicine. We are pharmaceutical educated, and are therefore able to provide professional, individual advice, all built on a solid foundation of education, human insight and experience.
Middelfart Apotek originates from 1799 and has since 1843 been located at the same address at Algade. The pharmacy moved in 2014 to Jernbanegade 2C.
Pharmacist since 2012 is Tine Klingsten Nielsen.