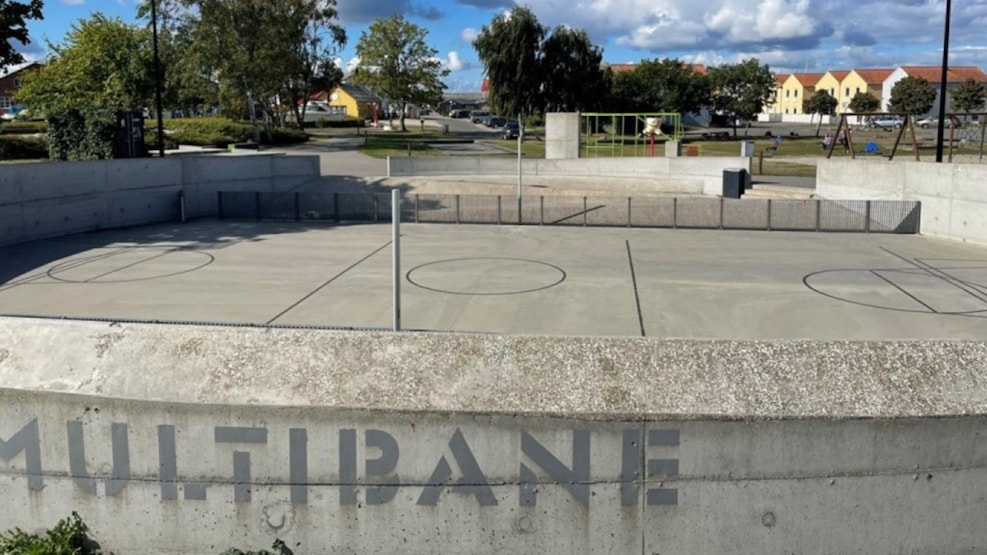 Multi purpose pitch at the Rudkøbing habour
The multi-purpose sports court by Rudkøbing Harbour (Skudehavn) is designed by architect Mette Tony in close collaboraion with young people from the area. The court was built in 2014.
You can play all kinds of ball games on the multi-purpose sports court.

Parkour is possible on the concrete elements, on the pipes and on the climbing area.