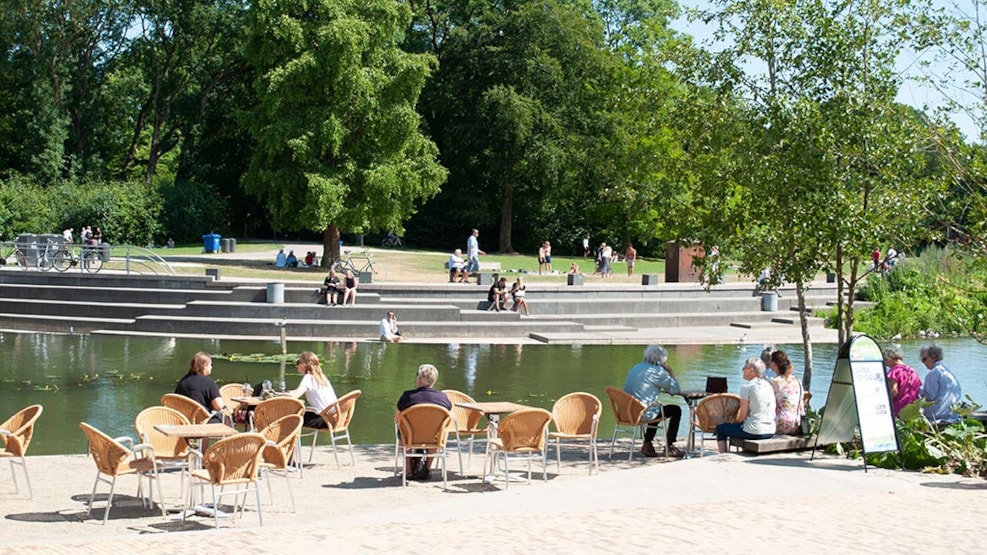 Nelle's FILOSOFFEN
Nelle's Filosoffen is a popular café located in the heart of Odense. The café is known for its cosy atmosphere, good coffee and delicious food. It is a popular place for students, locals and tourists who want to enjoy a relaxed and welcoming environment.
Nelle's Filosoffen offers a wide range of coffee drinks, including latte, cappuccino and espresso. The café also serves a selection of teas, smoothies and fresh juices. For those looking for something to eat, Nelle's Filosoffen offers a selection of sandwiches, salads and cakes. The food is made with fresh ingredients and prepared on site.
One of the unique features of Nelle's Filosoffen is its outdoor seating area. The café has a large terrace on the banks of the River Odense, where customers can sit and enjoy their coffee or food. It is the perfect place to relax and unwind, surrounded by nature and fresh air.