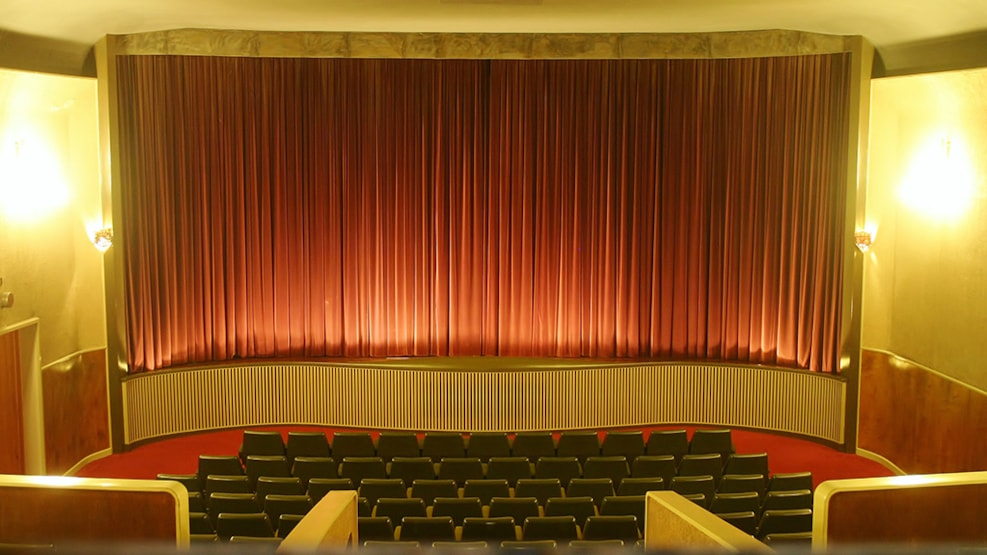 Nørre Åby Bio – a cinema association
The cinema was built in 1948, inspired by the Palladium in Copenhagen. The first film ever shown was "Soldaten og Jenny" (Jenny and the Soldier). In 1977, Erling and his wife Birgit took over the cinema and over the years have maintained it with so much respect for the original features that today it has a well-kept, nostalgic and very authentic atmosphere, such as the preservation of the original round ticket kiosk in the foyer.
The cinema was threatened with closure in 2011, but local support formed a cinema association, and in 2012 the cinema was resurrected and is run today by volunteers.
The cinema shows premier films and "narrow films" in the form of Sunday films. Various events and activities are also held during the year, such as the lecture "Know your dog", cake baking competition, flea markets and much more.
Usually the evening shows are at 19.30 and cost DKK 75,- and the afternoon performances are at 14.00 at weekends and cost DKK 65,-. Sweets and popcorn can be purchased from our authentic sweet kiosk at attractive prices. Free coffee and biscuits are offered during each performance.