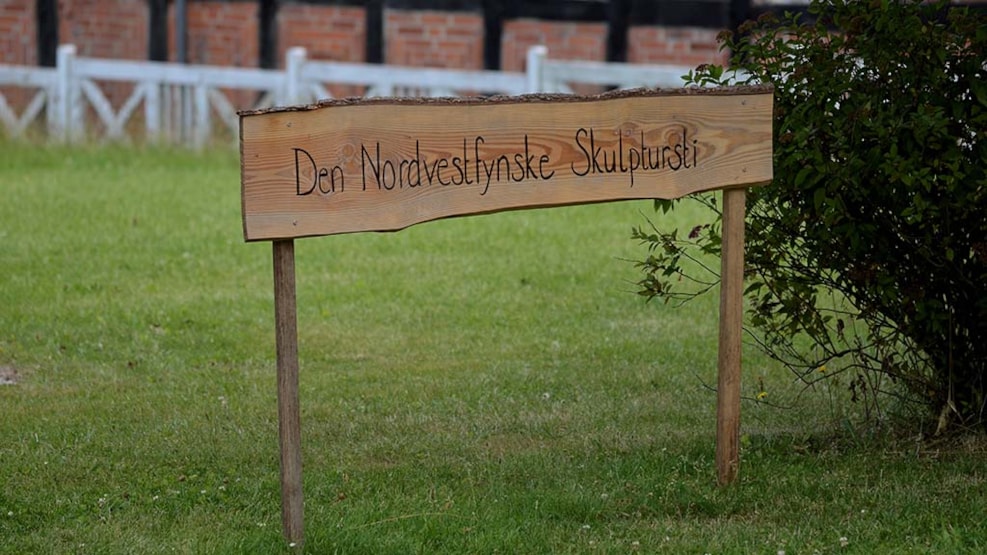 The Northwest Funen Sculpture Trail
Along Kærbyvej in the small village of Asperup by Baaring, local forces have established a beautiful sculpture path in 2016.
Among many other works, the collection includes "Boy with Dog". "Boy with Dog" was previously located at Middelfart Town Hall, where it was donated by the Albani Foundation back in 1970. The sculpture was made by a Norwegian artist, Per Ung in 1966.
The 300-metre path contains permanent as well as changing sculptures. Frede Troelsen is the man behind many of the sculptures. He is known for working with the contrasts between light and dark, which is manifested in his sculptures.
The Working Group for Cultural Development in Asperup and Roerslev parish are behind the establishment of the Northwest Funen Sculpture Trail. The working group is part of Baaring Banke Local Committee.