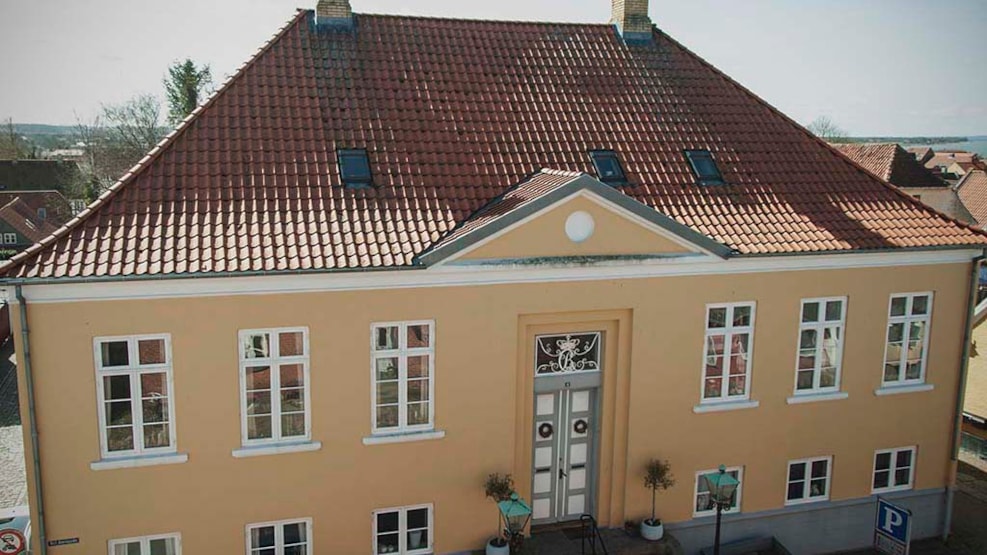 The Old Town Hall in Sct. Annagade
The stately building with the grand staircase in Sct. Annagade is Bogense's former town hall - and here may once have been a monastery?
The old town hall was in use from 1847 to 1921.
It was inaugurated on 13 September 1847, with King Christian VIII and Crown Prince Frederik – later King Frederik VII – as guests of honour.
The building also served as a courthouse and prison. There may also have been a convent dedicated to St Anna here.
St Anna was one of the most popular saints in the Middle Ages, and the street named after her was originally the main street of town.
Old myths tell that there was a secret passage from the convent to the island Æbelø.