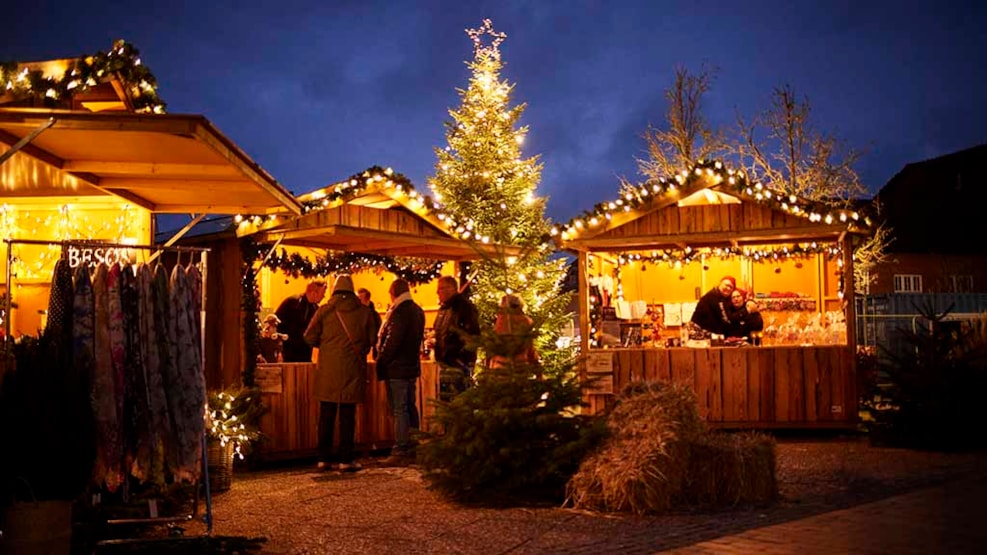 Otterup Christmas Market
Otterup Christmas market is open for 3 weekends in December with Christmas stalls, music and fun activities!
At Otterup Christmas Market, you can enjoy real old-fashioned Danish Christmas hygge at the wooden huts, where there are stall holders who offer a bit of everything.
Here you can buy mulled wine and Danish donuts, pancakes, wine and port, Christmas decorations, Christmas gift ideas, Christmas decorations, handmade blankets, woolen socks, knitted sweaters, spirits, jewellery, candles, wicker baskets, lanterns and much more.
Of course, there is also Christmas fun for the children, who can take part in activities over a fire, popping popcorn, making twist bread and grilling marshmallows.
In the large wooden cabin on Torvet there is an exhibition of Christmas sweaters and the opportunity to vote for the one you like best♥
Opening hours
The Christmas market opens for the first time on Friday 1 December at 15-19, when the big Christmas tree on the square is lit at 17.00.
The Christmas market is open on the following weekends:
2-3 December
9-10 December
16-17 December
When:
Saturdays 10.00-17.00
Sundays 10.00-16.00