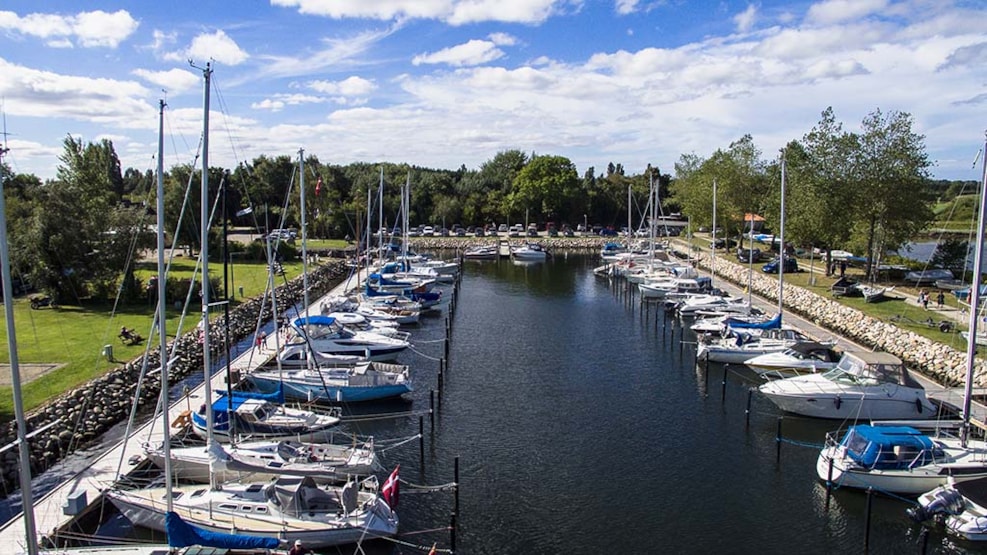 Otterup Yacht Harbour at Egensedybet
Otterup Marina at Egensedybet is Denmark's most beautiful natural harbour, where you can enjoy your packed lunch, a lovely walk and the view of Odense Fjord.
Egensedybet - Otterup Marina is a private harbour located in the part of Odense Fjord called Egensedybet.

Here is very idyllic, and it's a nice place to walk or catch crabs.
You can also stay in the shelter or eat the food in the campfire huts with a view of the fjord.

During the summer, markings have been laid out so that the harbor is easy to find for guest sailors.

The nearest town with shops is Otterup (6 km).

Before the harbour was built, the place was mostly a mud hole by the Bogø-Romsø dike, but local enthusiasts saw opportunities in the area, and the project received great local support. The harbour was built in 1973 and inaugurated in 1974 by local residents, and it is continuously maintained and renovated.