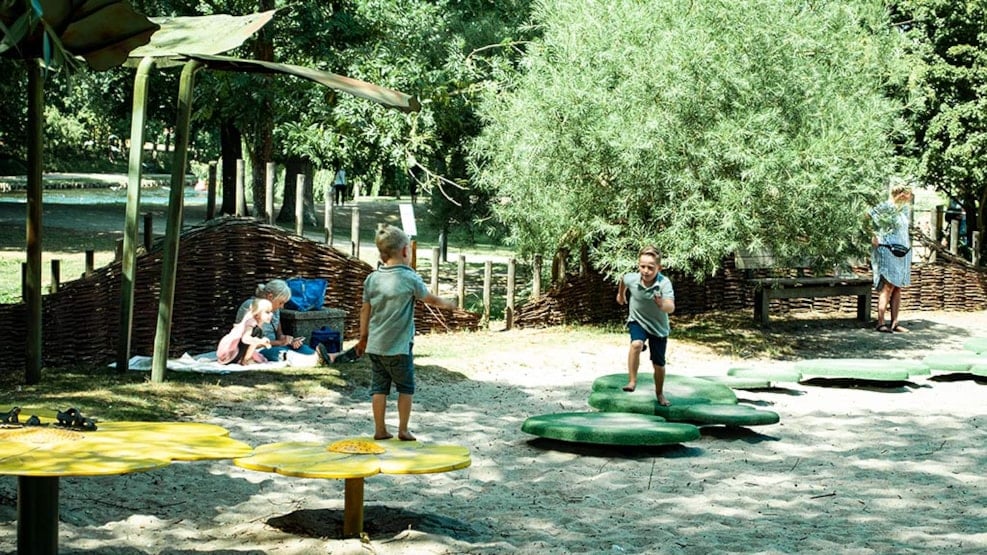 Playground in Munke Mose
Explore an adventurous playground in Munke Mose park with playground equipment inspired by the natural surrounding, such as butterburs, tree stumps, butterflies and birds - or does the inspiration come from Hans Christian Andersen's fairy tale about the Ugly Duckling? A classic slide and a set of swings are naturally also present. There is also a small water playground, where it is possible to redirect the water flow. For this, we recommend that you bring some rubber boots.

The playground is primarily for smaller children, but there are also benches with a view of the playground or the nearby river, making it an ideal place for the family to relax. If you are lucky, there are often ducks and swans in the river, although we do not recommend that you feed them. Wild birds that eat bread become unhealthy.

The playground is free to visit and open every day.