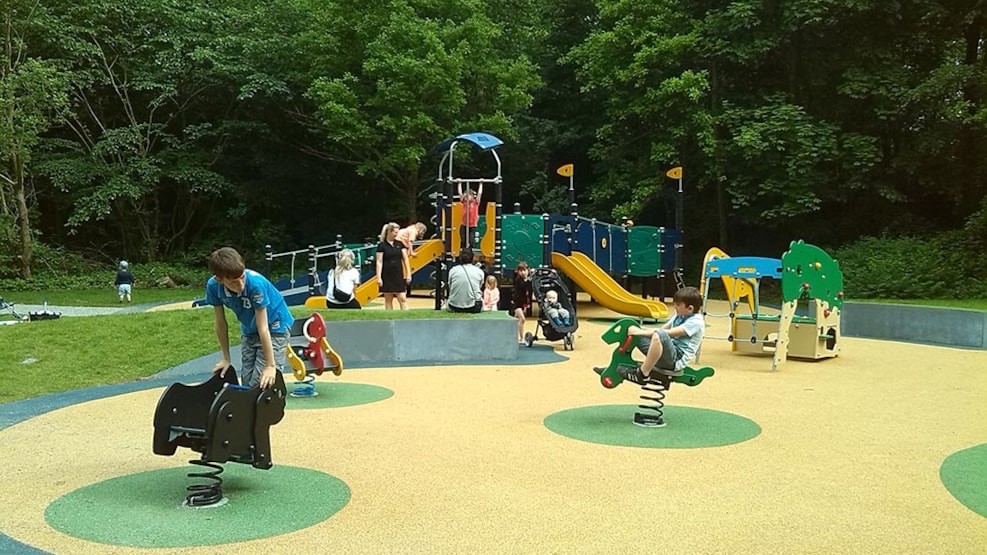 Playground on Skovalléen
The playground on Skovalléen, which is close to The Funen Village and Odense River, is for children of all ages and wheelchair accessible. There is plenty of space between the play equipment, and the slide is wide enough for you to slide with your child. The entire playgrounds foundation is coated by rubber for safety reasons.
Unique about precisely this playground is its focus on balance. Just nearby in the forest, you will find a balance track where the play equipment tilts. There is also a balancing game created by a large beech tree which is made out of iron, where the leaf's edges and veins can be used to balance oneself. It is therefore perfect for challenging your motor skills.
There is a car park, tables/benches, toilet, kiosk and restaurant nearby and the beautiful area in Fruens Bøge Skov (Our Lady's Beeches forest) is definitely worth a visit.
You can find 13 new playgrounds on the Play Route along Odense River (Text is in Danish)
You can also find more playgrounds around all of Odense on OdenseRundts website here (Text is in Danish)
The playground is free to use and accessible all day.