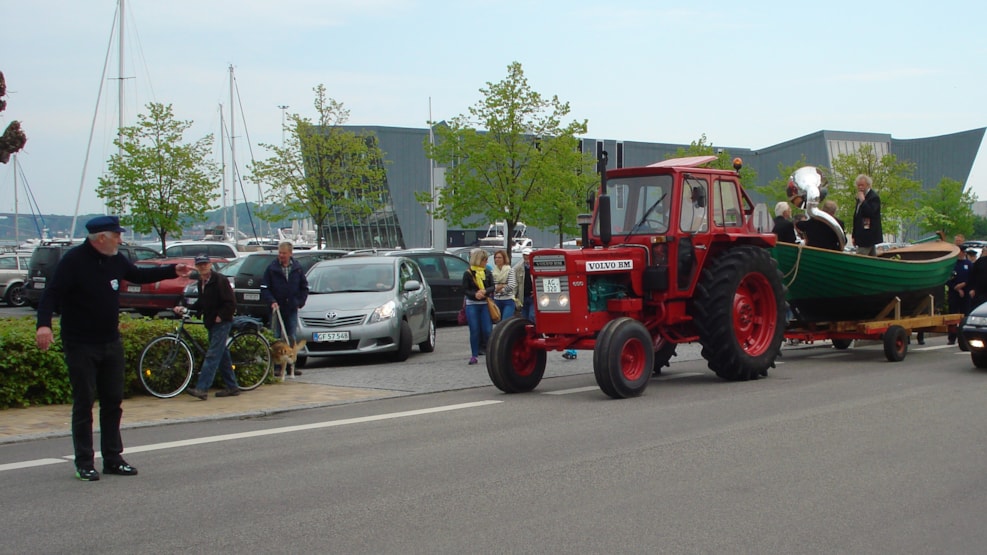 Porpoise Day
Porpoise day is a day of festive events and street parades that will focus on the cultural history of porpoise fishing in Middelfart.
The day will start with the dissection of a porpoise at KulturØpladsen at 10.30.
After the dissection, the porpoise parade will continue with the smack dinghy up through the pedestrian street, onwards to the porpoise well.
Porpoises
Middelfart combines international porpoise protection day with the unique history of the town, where a 30-man porpoise hunting guild fished for porpoise since the middle ages, to use the thick layer of blubber as lamp oil.
"We love to see the numerous beautiful porpoise in the narrow Little Belt waters near Middelfart. The former porpoise hunting guild ceased its porpoise hunting activities in 1892. A historical association was formed subsequently, with a view to telling people this unique story about the town of Middelfart. We want to shed some focus on the protected porpoises and the history of the porpoise hunters." says Skjold Christensen, the guild's alderman.
Middelfart is very proud of its porpoises, so it is obvious that we should also celebrate international porpoise day here in our town. The Middelfart Sparekasse bank supports this initiative, sponsoring two boat excursions on the Little Belt, where it will be possible to get up close to the porpoises at a one-day only price.
Join the yacht Aventura on the Little Belt and experience porpoises up close. This excursion is particularly suitable for families with children, but people of all ages are welcome to come and spend two exciting hours on the Little Belt.