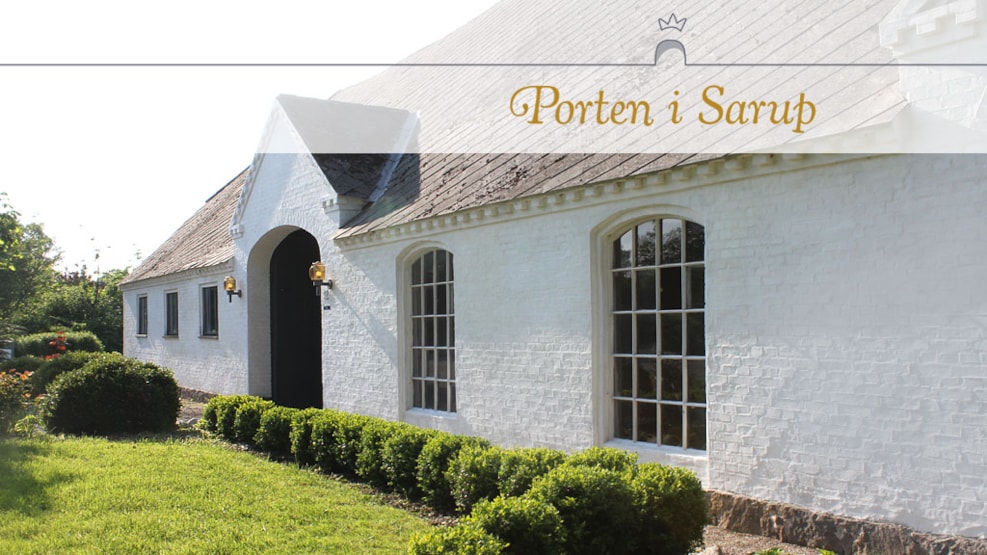 "Porten i Sarup"
The port in Sarup
Here is parallel image exhibitions in the summer months and various events please see http://ved.portenisarup.dk

The gallery has every year various artists represented. It is possible to buy a cup of coffee and homemade ice cream.

Summer Gallery
In the small village Sarup on Funen is the old farmhouse from 1826 "Enggaard". Here you find the Gallery and various events.
Summer Gallery from 1. of May - 1. of August - see more at :www.portenisarup.dk
From May to October, you can buy a good cafe latte and a little homemade ice cream and enjoy nature and the old garden.

If you need a place to stay overnight, there is both B & B and a primitive camping area with shelter. See more at: www.portenisarup.dk, www.engly-bb.dk og www.enggaardgrafik.dk.

It is best if you call in advance before you plan a visit, because we do not have regular opening hours.