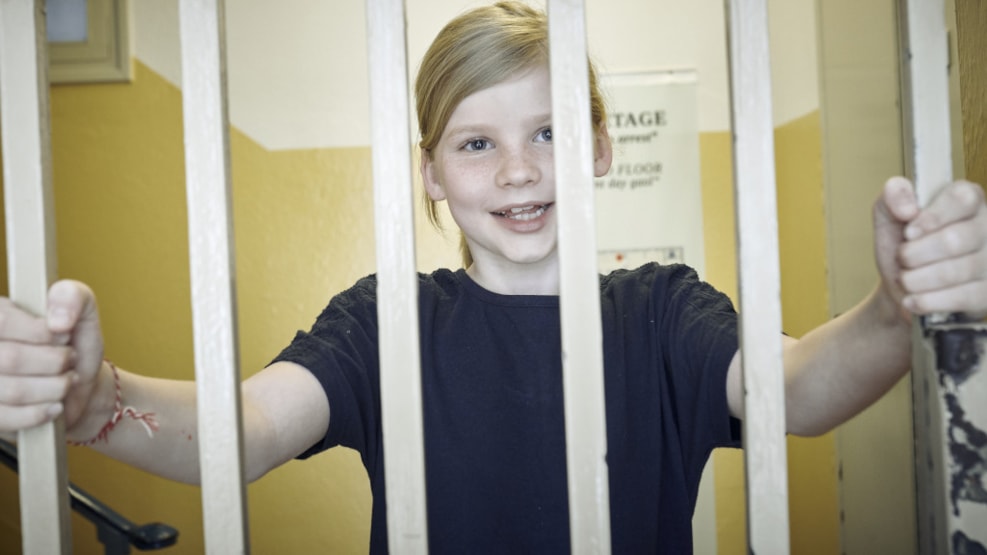 The Prison Museum
Come in to break out
Visit the arrest and learn about justice and punishment. Here you come close to both history and present in a Danish prison house. Being alone behind bars is a special experience that sets the minds of both young and old. Here you can become wiser - also on your own attitudes to justice and punishment. When do we block people in? How are the conditions in a Danish arrest? and what is justice? These thoughts join the trip in the prison yard, the cells and the courtroom.

Storm the walls - all summer!
Come in and break out. With the new offer in Arresten, families with children can see if they can break out by following the tips they get from previous inmates. With the story in hand reading in you and taking decisive choices along the way. Do you manage to get out before closing time ?! The booklet also sets out for immersion and play after the visit. Booklet for the "Storm Walls" costs 40 kr.

The stay is for all ages
Families with children are welcome in the arrest. There are special texts for children and you can choose between different worksheets that can be solved along the way. Some smaller children may be a little afraid of the place's very authentic atmosphere.

Murder in the jail
The arrest and courtroom constitute the museum's permanent exhibition. In addition to hearing inmates and relatives tell in the exhibition, our guests can also choose to rent an iPad. With the iPad in your hand, you can solve the "Murder of the jail" which is a fictional assassination that takes place right after World War II. The game is for the older children and adults. Read more about the game here. You can also sit up in the courtroom, where you are in the right framework to try the dilemma game "Judge for yourself", where you are a judge in contemporary cases.

Missing and fire
In the basement of the arrest you follow one of the many fate of the arrest, from the time he gets seated as a man on a farm until he ends behind bars. The exhibition is a very special experience that you go through with a stable lamp in your hand. When you buy a ticket at the coastal code it is possible to book a time for the exhibition if it is not available, as it is an experience that only contains approx. 6 people at a time.