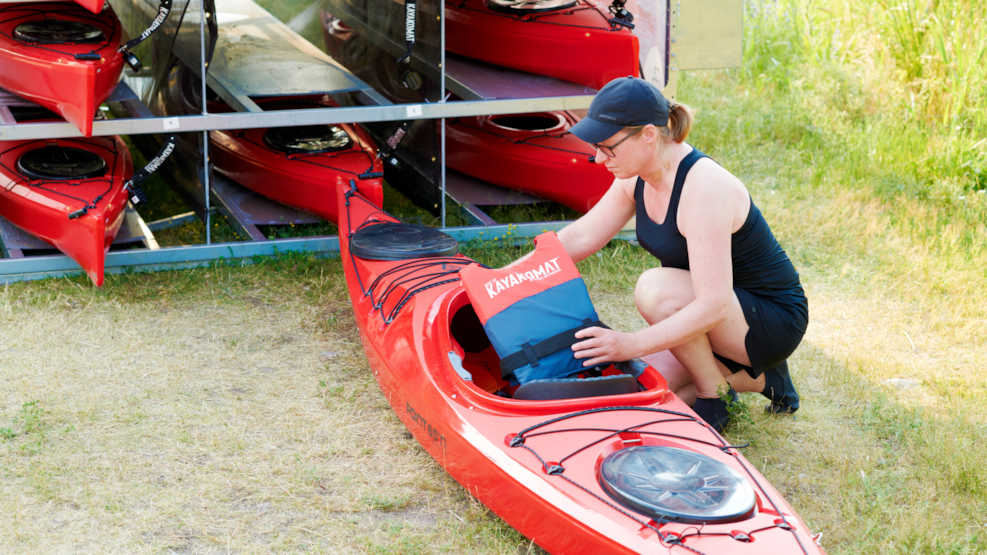 Rent a kayak or SUP on Frederiksø - Svendborg
Rent a kayak or SUP on Frederiksø - Svendborg
Kayakomat on Frederiksø close to the Kammerateriet is open from May to September.
Kayakomat is an unmanned rental stand with single & tandem kayaks and SUPs, which can be booked online here: https://www.kayakomat.com/dk/location/62c40a6df7b1933209726ddf - When you book and pay online, you then receive an e-mail with a code for the desired kayak or SUP - you unlock - and are now ready to go on an adventure on the water for the desired period of time.
The kayak/SUP board contains the accessories you need, e.g. paddle and life jacket.
Kayak - also for beginners
Kayaking and SUP is a fun activity for friends and family. As a beginner, it's easy and safe in good weather! The fleet consists of brand new, comfortable and stable kayaks and SUP boards from the leading brand; Point 65 of Sweden. You steer easily with your paddle. Feel free to paddle and do it preferably together and stay close to the shore, especially if you are a beginner. See also our safety tips and demo animations here: https://www.kayakomat.com/dk/safety
Perfect group activity
It is easy to kayak and SUP together as a group, as you can book several kayaks/SUP boards at the same time and easily combine them with other activities. Kayaking and SUP are perfect as a company event, a bachelor party, a family outing - or how about just a trip out into the silence as a couple?
In the morning and evening the water is often calm, which is why we are open 24 hours a day! Treat yourself or someone you know for a unique nature experience!