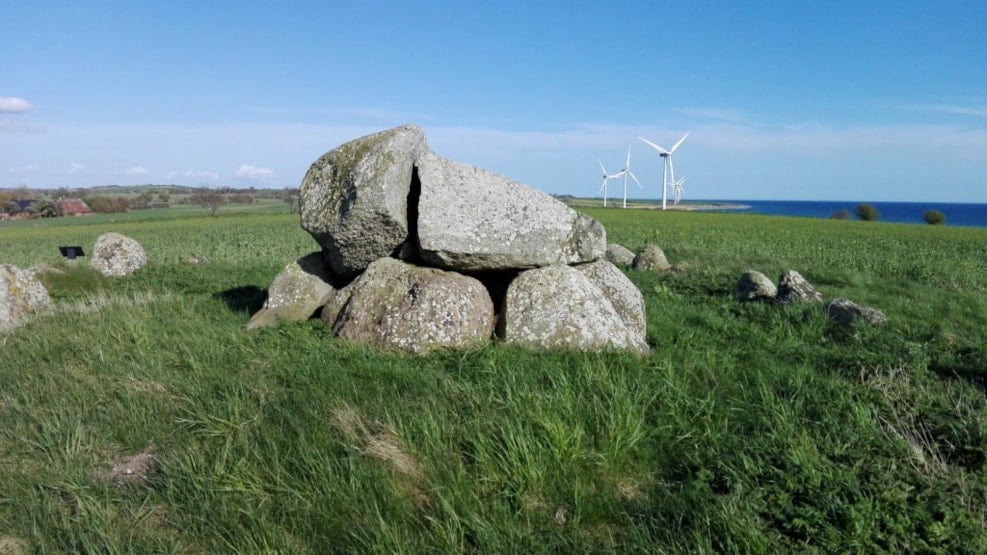 The Risemark Dolmen
The Risemark Dolmen is a long barrow from the Early Bronze Age raise between 3500 and 3100 BC. 
No finds are known from this dolmen. It was restored in 1945 by the National Museum.
Access to the Passage grave via a path next to Søndre Kystvej 19, 5970 Ærøskøbing. The trail goes over private land, so please pay attention and dogs must be leashed.