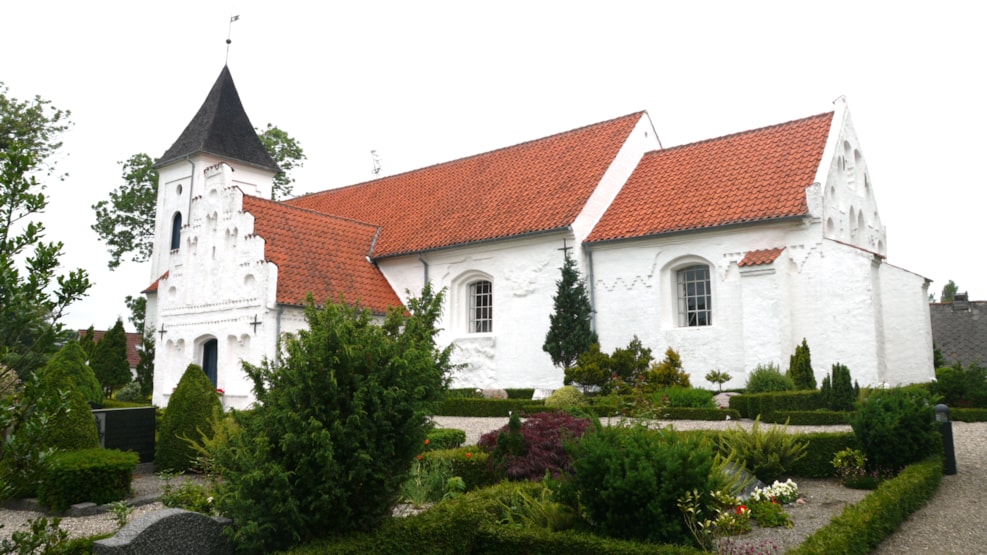 Roerslev Church
The first church in Roerslev originates from the 1200th century. The oldest parts of the choir and navel still exist, was built in Roman style and inaugurated to Sct. Peter.
In the 15th century the church was rebuilt and extended towards east and west. A new ceiling was installed, and the weaponry was added.
The tower was erected in 1760, in which a chapel for gentry at Hindsgavl Manor – the owners of the church -  was installed.