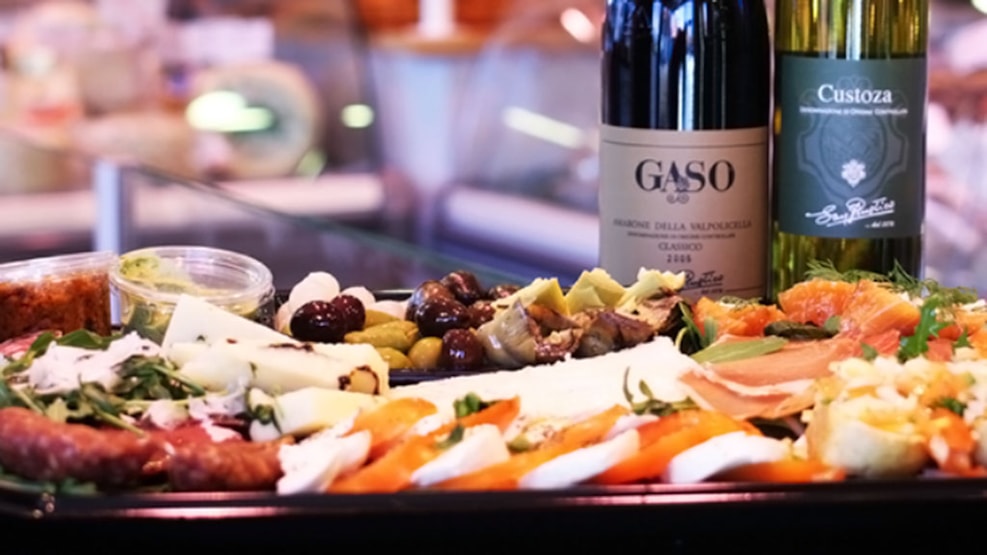 Rosticceria Delikatessen
A Culinary Journey of Italy:
Rosticceria boasts an extensive menu of delectable offerings. Their sandwiches, crafted with care and attention to detail, combine the freshest ingredients with traditional Italian flavors. Whether it's the classic Caprese or the irresistible Prosciutto e Mozzarella, each bite transports patrons to the streets of Rome or Florence.
For those seeking a taste of Italy's beloved pasta, Rosticceria excels in delivering perfection on a plate. From the creamy Carbonara to the rich and aromatic Bolognese, the pasta dishes are prepared with love and served with flair.
Rosticceria's pizza has thin, crispy crust, topped with a medley of high-quality ingredients, is baked to perfection in a traditional wood-fired oven. The result is a heavenly amalgamation of flavors and textures that leaves diners craving for more.
But Rosticceria doesn't stop at sandwiches, pasta, and pizza. Their antipasti selection is a delightful showcase of Italian appetizers, offering an array of cured meats, marinated vegetables, and artisanal cheeses.
Beyond the Deli:
Rosticceria goes the extra mile by offering bespoke catering services and thoughtfully crafted gift baskets that showcase the finest Italian ingredients and delicacies.