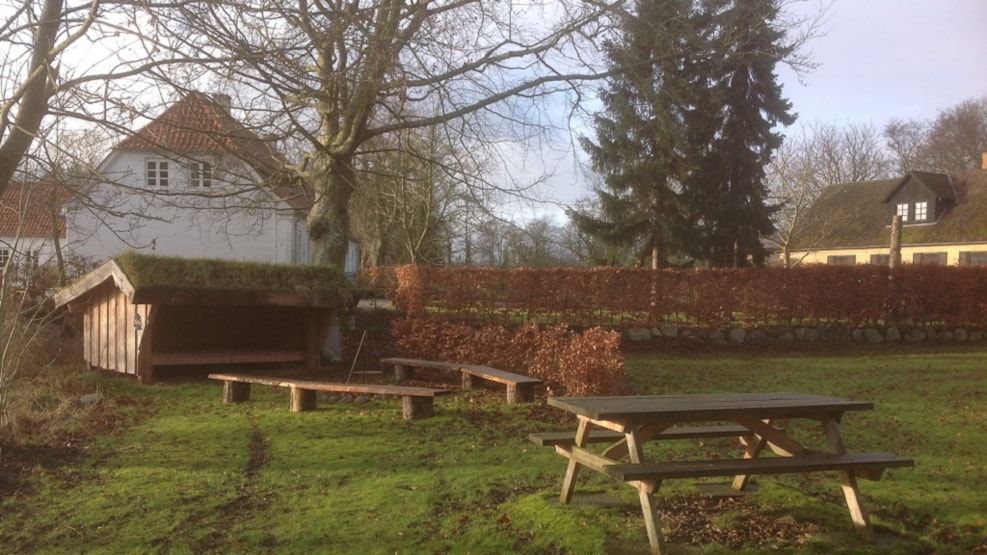 Shelter in Østrup
Stay the night in a shelter by the village Østrup between Odense Fjord and Otterup - pure idyll and relaxation in the fascinating landscape by the fjord!
Experience the nature and sleep out in the open. In Østrup you can find a shelter with all necessities such as bonfire area, firewood, tables, benches and a toilet close by all free of charge.
You will find the toilet by the church which is approximately 200 meters away and is open all year, 24 hours a day.
The shelter has a capacity of 2 people and if you arrive by bicycle an air pump is available.