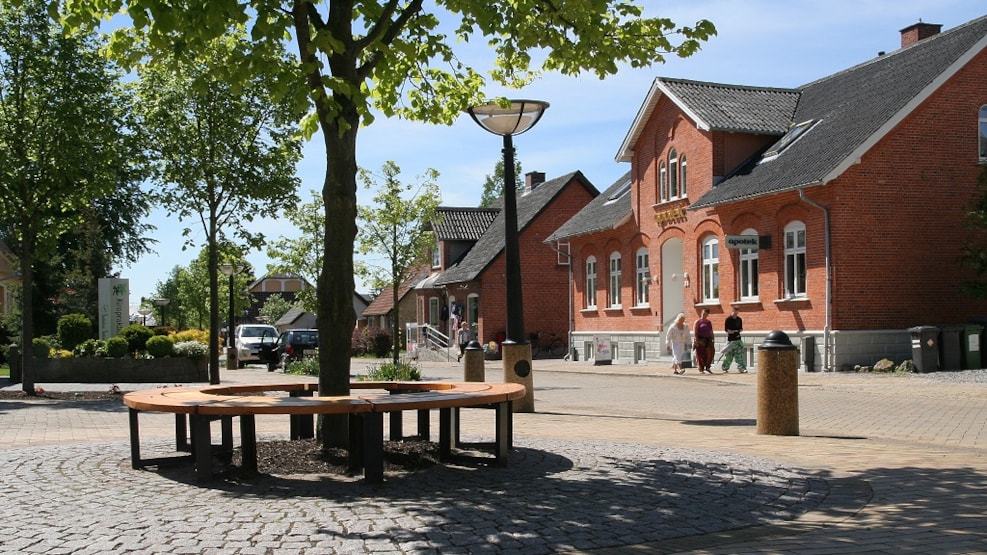 Søndersø
North Funen's third largest town close to the central roads that have made it a large industrial town - and then the town also offers a cozy town centre with a nice town park!
If you go through Søndersø on your way from Odense, you will go right past the 140-year-old smock mill which has become a landmark in Søndersø. It has even survived being moved by a crane to its present location. Søndersø is a modern industrial town with a lot of companies. You can buy everything you need in the four supermarkets. Or go shopping in some of the nice shops in the main street. There are about 3000 citizens in the nice town which is also the home of the only gymnasium in North Funen.


In the center of the town you will find Søndersø Bypark, a city park with a streetball court, a small skate park, a playground, fitness equipment, and much more.
The church is very beautiful and definitely worth a visit. The oldest part dates back to the 13th century, and you will find many fascinating details, such as the amazing frescoes and the baptismal font from the Middle Ages. A large number of manors and castles are found near Søndersø, such as Rugård, Margård and Dallund Castle. All buildings are closed to the public, but public access to the beautiful park and lake of Dallund Castle is allowed.