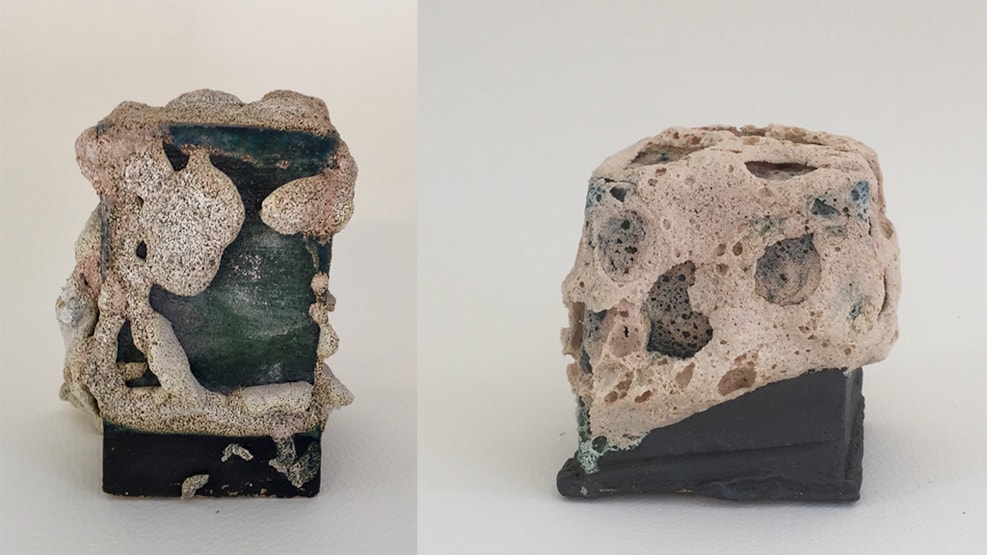 Stine Læntver - Ceramics
Stine Læntvers sculptural vases and cubes don't look like they have been glazed or fired by hand, rather they appear to have been created in a volcanic eruption. Her ceramics look as if they were created by nature itself, in all of its richness and subtlety.
From Iceland's nature to glazed cermamics
Iceland is a major source of inspiration for Stine Læntver. The islands volcanos have created many strange, almost whimsical, shapes out of lava - both on land and at sea. By creating her own glazes and firing her ceramics several times, Stine Læntver strives to depict the beautiful, and sometimes violent, nature of Iceland. 
No two works she creates are alike, they are sculptural but often also functional, some are not only nice to look at but can be used as vases or lidded jars. Stine Læntver also works with other sculptural forms that are very different from the ceramics one often sees.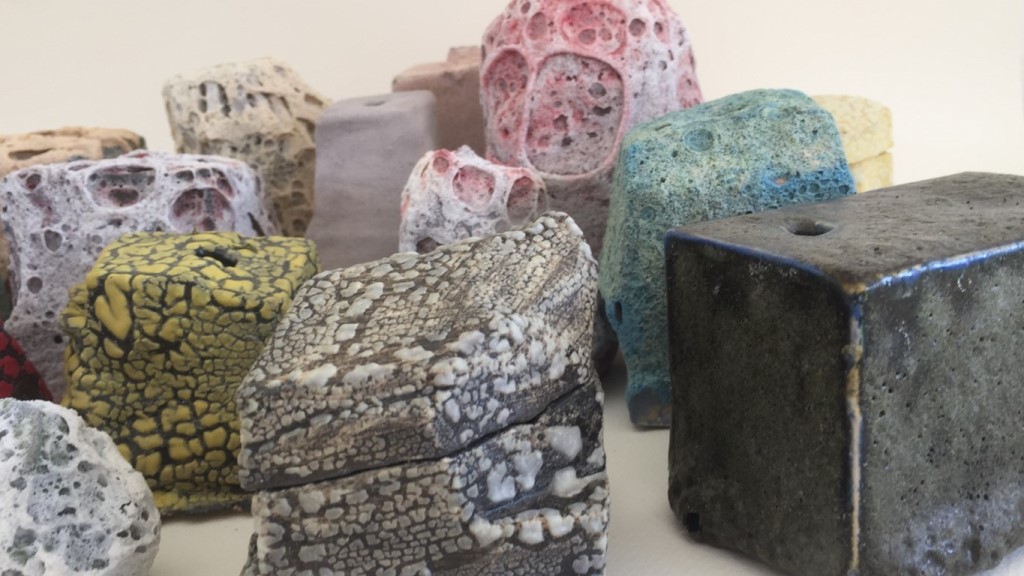 She enjoys experimenting and likes to push the boundaries of what is possible, both sculpturally and materially. To achieve exactly the result she is striving for she often mixes different types of clay, using a mix of glazes and by adding materials such as glass, iron and lava.
As Stine Læntver has been seduced by the countless possibilities ceramics can offer, she aims to express this feeling in her work, hopefully making the view step back from the work with a sense of wonder.
Biography
Stine Læntver studied at the Århus Academy of Art and the  School of Ceramics in Copenhagen.
She is happy to invite guests into her workshop on prior arrangement.