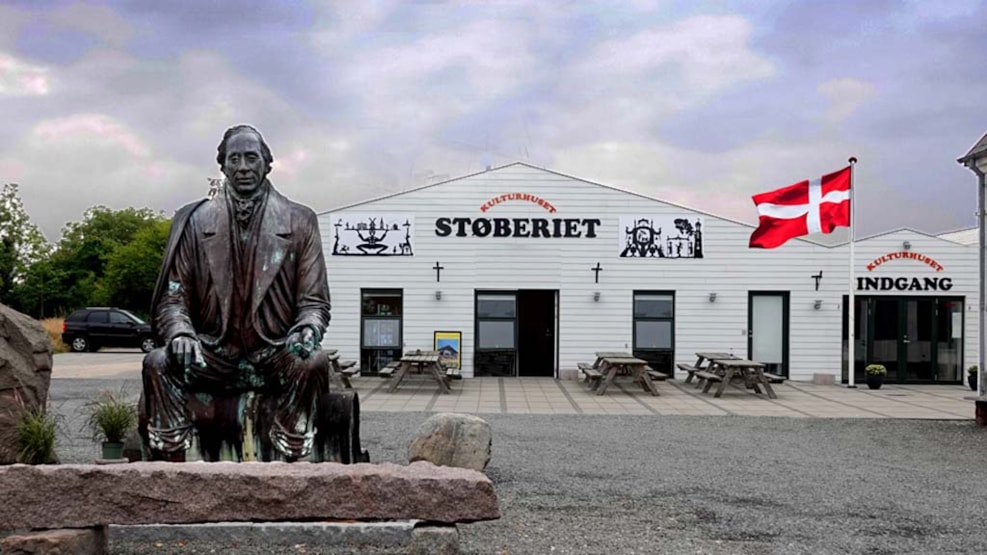 Støberiet in Bogense
The old plastic foundry in Bogense has become a beautiful and modern culture house with large halls with space for concerts, receptions, film premieres and much more!
The culture house Støberiet (The Foundry) is located at the old harbor in Bogense. Once, the building was a plastic foundry and factory halls.

Today it is a modern cultural center with plenty of space for concerts, conferences, shows, theater, exhibitions, private events and much more.

Støberiet has 2 large halls, which can accommodate 350 or 650 seated guests.

There is a café in the small hall.

The premises are rented out for concerts, receptions and other large events.

In front of the building, there are tables and benches with room for 100 people.