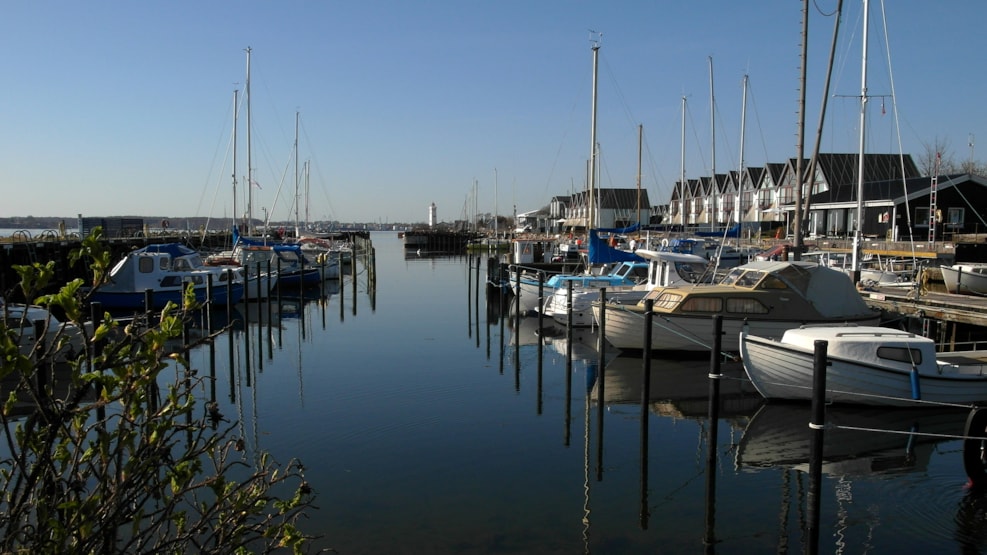 Strib Bådehavn
Strib Bådehavn

Facts: 140 Berths, Depth: 5 Metres, access to electricity, freshwater, toilet/bath, internet. Gasoline/diesel: 1,2 Km.

The harbour is situated on the west side of Strib, close to the town centre, with a good opportunity to go for walks along the northern part of the beach and towards Røjle Klint.

· Food (Supermarket Superbrugsen 1,2 Km.)
· Swimbath at Øster Allé (500 M.)

Since 1651 Strib has been an important ferry berth and the town became a junction between the provinces. A steamer to Fredericia was established in 1872, the crossing took about 25 min. More steamers were established and the harbour was extended to 3 ferry berths to be able to cope with the traffic. You can still faintly see the outline of the harbour and the material shows how important the harbour was for the train services. From the harbour there is a lovely view over the Little Belt to the new Little Belt bridge and on quiet summernights you might be able to see porpoises playing in the water.