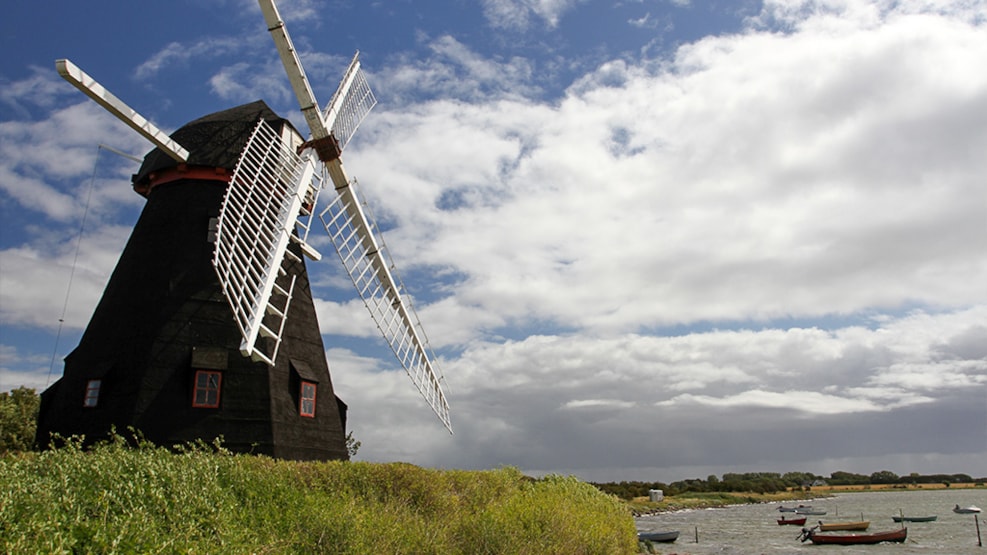 Strynø Mill
Discover the original Dutch mill from 1832, beautifully situated on the waterfront.
Strynø Mill is located on the west side of the island opposite Strynø Kalv, right next to a jetty.
History of Strynø Mill
There was no mill on Strynø until 1832.
In that year, the Count of Langeland received permission from the king to build a mill on the island.
The mill was built by the millwright Mads Jørgensen from Ærø, who was authorised to build it commissioned by the county at Tranekær Castle. The original Dutch mill still stands today. Originally, like most of the other mills, it was probably covered with straw or reeds. Today, the mill is covered with roofing felt.
The mill's close connection to the sea meant that farmers from the other islands travelled here with their grain. In icy winters, the farmers travelled all the way from the island of Birkholm to Strynø Mill.
The proximity of the water caused problems
The original location of the mill was disputed, but Mads Jørgensen insisted that the mill should be right by the water. He may have regretted this later. In 1872, Strynø Mill was flooded when a storm surge washed over large parts of southern Denmark. During another storm surge in 1904, the mill yard was flooded. The miller therefore moved the farm further inland, to where the mill yard stands today. The house next to the mill used to be much larger. The miller lived here until 1904.

Source: "Møller og Møllefolk på Langeland" - Langelands Museum