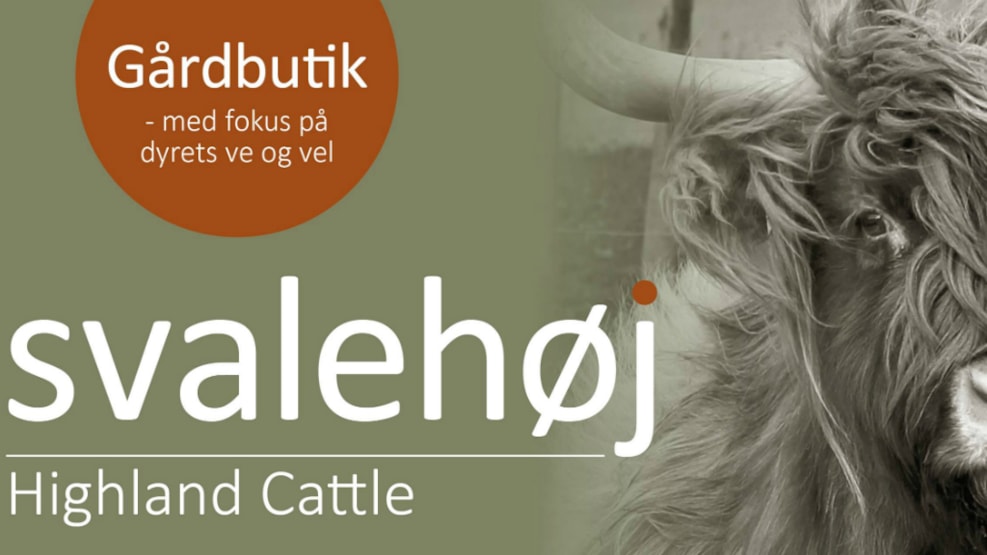 Svalehøj Highland Cattle
Svalehøj Highland Cattle has a farm shop selling beef from its own breeding.
At Svalehøj Highland Cattle, Scottish Highland cattle are bred, which are a thrifty cattle breed that take longer to become fleshy. The slower growth means that the meat is very low in fat, tender, juicy and low in cholesterol.
At Svalehøj, they greatly appreciate the fact that the animal has had a good life that also ends well - namely in safe surroundings without stress and rush.
After slaughter, the animal is taken to the slaughterhouse, where it hangs for approx. 3 weeks and hook ripens. It is then cut out, packed and returned to the farm shop's cooling counters. This ensures tasty and tender meat of a high quality.