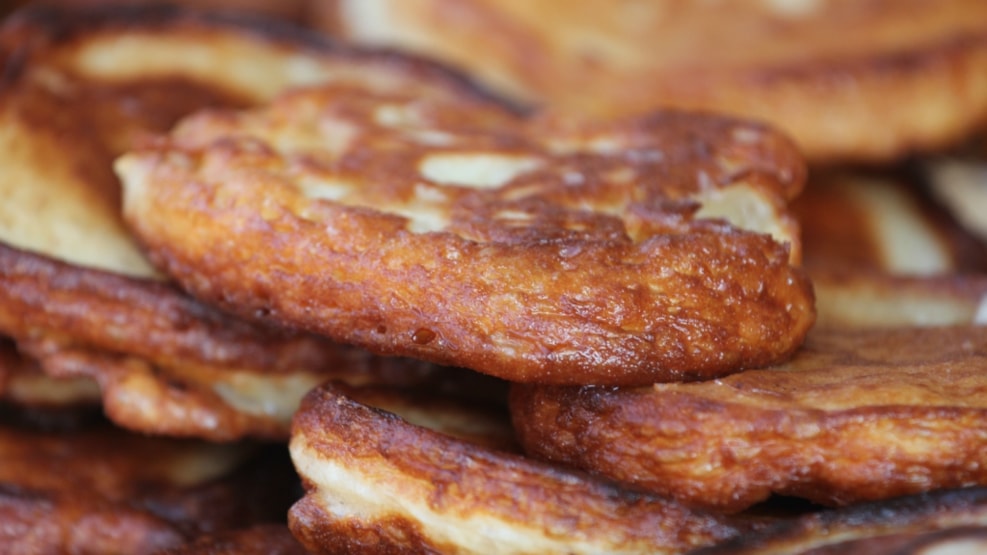 Thick Ærø pancakes
They are thick, airy and fried in lots of fat, the Ærø pancakes - and they taste heavenly.
'Løvtens Paa'kar' is the name for the thick Ærø pancakes, that lift raises.
The traditions with the pancakes are many, the recipes vary and the accessories are hard to agree. Ærø Pancakes is an island specialty after an old original recipe. They look like cakes, but are very crisp and airy - a seriously delicious regional dish that will keep you full the rest of the day.
At Ærø they are often served to town parties and markets, but you can also find them in some of the islands restaurants.