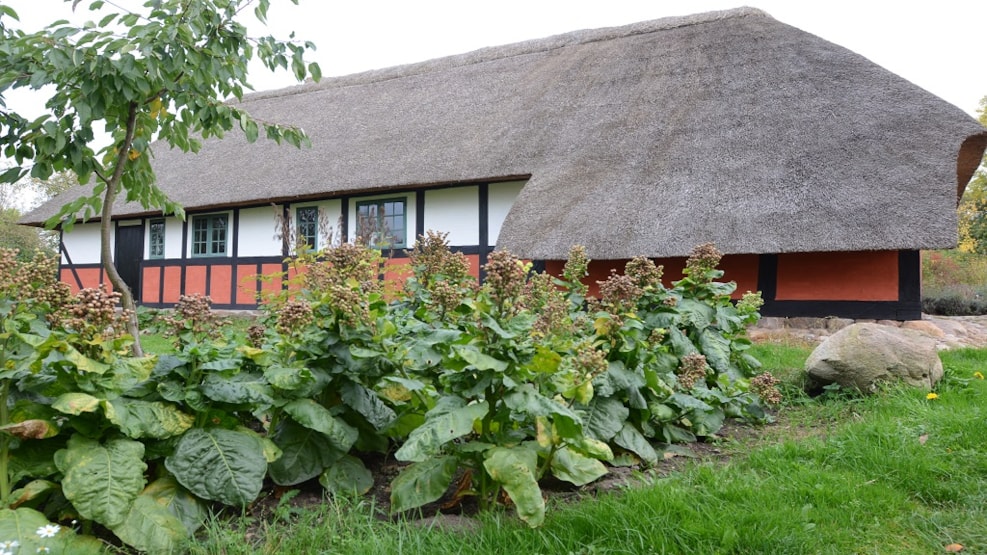 Thurup Hus - as in the time of H.C. Andersen
Thurup Hus:
Live in the countryside as in H.C. Andersen's time
Here it is possible to get lost in the venue's peace and quiet; to sense and live in the now.
The food is prepared on a wood-burning cooker and hearth. Water is fetched from the workshop and light is provided by kerosene lamps. Heat is provided by a genuine old wood-burning stove. You get to light it yourself!
The concept of Thurup Hus is healthy, natural living in a historic setting. Sitting on a rock and taking in the smells provides food for thought. It makes sense to be self-sufficient in vegetables and herbs from the farm garden.
Thurup Hus will provide memorable experiences, like sleeping in alcoves or cooking food over a fire based on old Norse recipes.
Let your dream come true at Thurup Hus. Live like an authentic peasant and get back to your roots.
Rental for holidays and relaxation
Thurup Hus can be hired for holiday stays or for relaxing and winding down. The venue's history, simplicity and authenticity promote health.
Prices:
Pr day: 850 DKK for the whole house. 4-5 Person
Further details:
Karen Holmkvist
Mobile (+45) 2714 8063