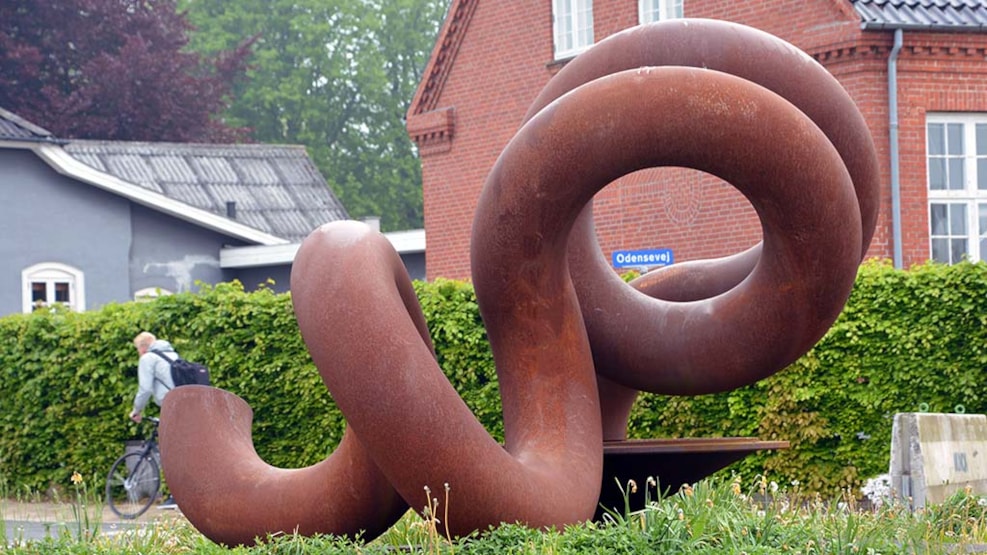 "Tørne" in Søndersø
It's a sculpture that quite literally turns - and what does this rotation represent then?
In the roundabout in the town Søndersø, between Rema 1000 and the library, there is a sculpture called "Tørne". Its name comes from the English word turn and the French tourner.
"Tørne" was created by the artist Kurt Tegtmeier. The iron sculpture was erected in the year 2000 on the road that until then had been the main road between Bogense and Odense, but now the road goes around Søndersø. Until the year 2009 there was a royal privileged country road Inn in front of "Tørne" as a remnant from old times when the main road went through the town.
"Tørne" is popularly called "the dogpoop" or just "the poop", but it has also become a landmark for Søndersø, and it is a piece of outdoor art that you most definitely notice.