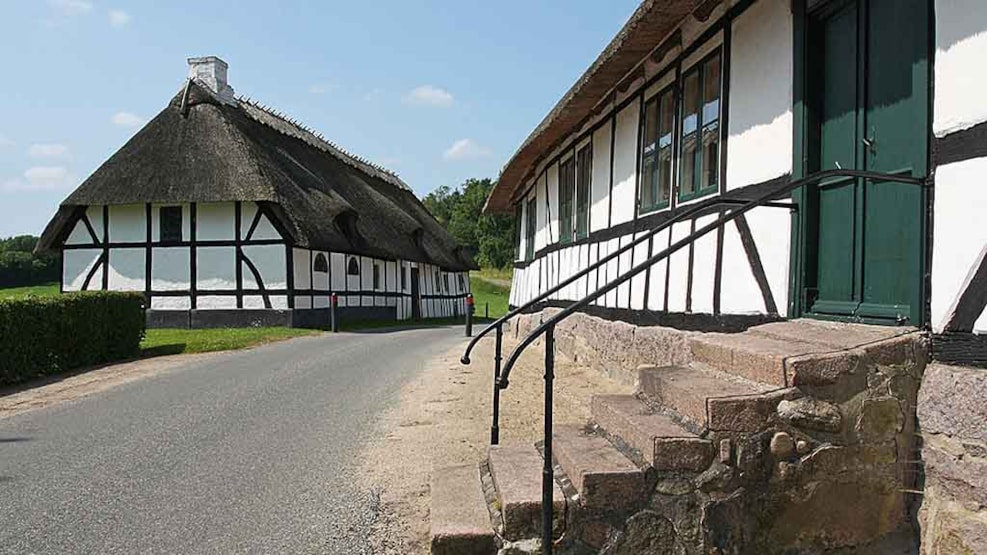 Tværskov Mølle - Old Watermill, Morud
The water splashes in the mill, and the old half-timbered buildings and Tværskov Mill are always worth admiring!
Tværskov Mølle is a protected water mill from 1730 which has been used as a mill until 1950.
The mill was built as a grain mill and used the hydropower from the small stream Tværskov Mølleå. In the 20th century, there was a grocery store as well as a grain and feed store here.
The old timber framed buildings are pretty and very well preserved.
The place was a favorite excursion for the popular Danish author Morten Korch, who considered the mill a nostalgic remnant of the old Funen.
Tværskov Mølle is privately owned, so you can only admire the buildings from the road.