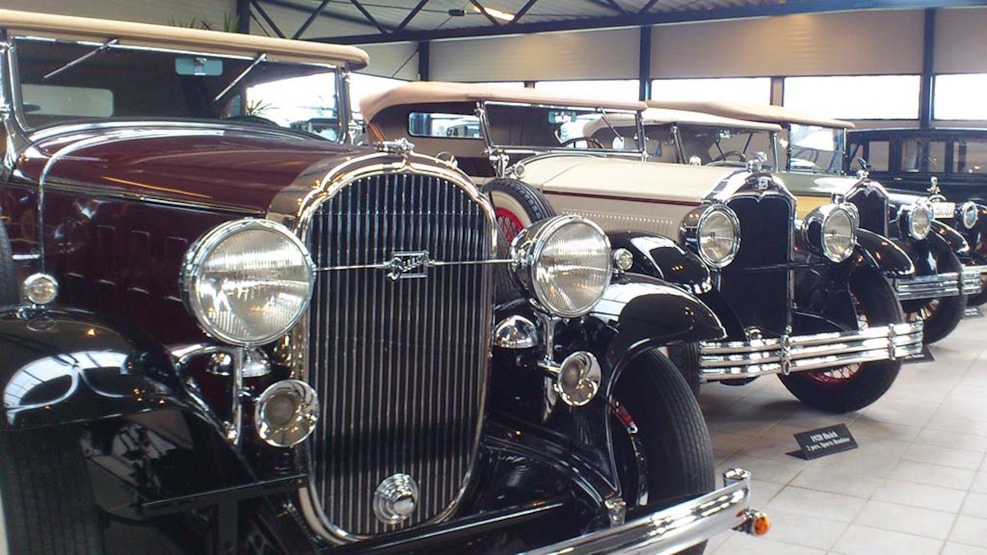 Unique collection of vintage cars and motorcycles
At Strib Auto Museum, Eigil Hindsgaul Madsen, with a passion for old cars, has over the years built up one of Denmark's most notable museums. Down to the smallest detail, he has restored more than 50 treasured cars and 30 veteran motorbikes – all of which work, of course. One of the rarer gems in the collection has been driven by the iconic Danish comedians Fyr og Bi, as well as a rare Renault from 1909, the only one of its kind left in the world, that used to belong to Count Schack of Schackenborg.
Take a guided tour with Eigil Hindsgaul Madsen himself, and hear various interesting anecdotes about the many rare cars, their restoration and origins.
At Strib Auto Museum, you can see Cadillacs, Rolls Royces and Buicks - everyone's dream ride for cruising through the countryside with the top down.
The museum is spacious and welcoming with fantastic lighting and boasts a beautiful view over the Little Belt from the glass frontage. On the first floor, you can see the old motorbikes where you can also eat your lunch pack.
Visit Strib Auto Museum for an unforgettable rare treat away from the crowd.
Meeting point
At the entrance to the museum
Duration
1 hour
Prices
Admission including guided tour: DKK 60 per pers.