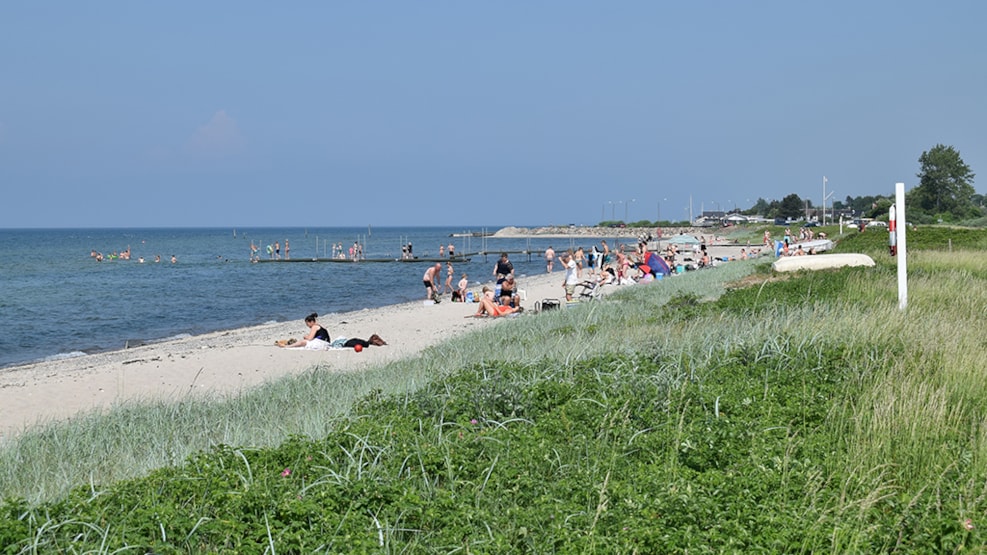 Varbjerg Strand
Varbjerg Strand
Lovely and children-friendly beach with sand and gravel. Parking at both sides of the harbour. You will find a kiosk at the beach, and, west of the harbour, are toilets, a number of picnic sets, and handicap-friendly access to beach and jetty.
Disability-friendly bathing jetty and bathing-suitable wheelchair for use on Varbjerg Strand. Jetty and chair allow wheelchair users to move directly and safely into the water and back again.
The chair is fastened with a chain and lock, and the key can be picked up at Brugsen in Brenderup.