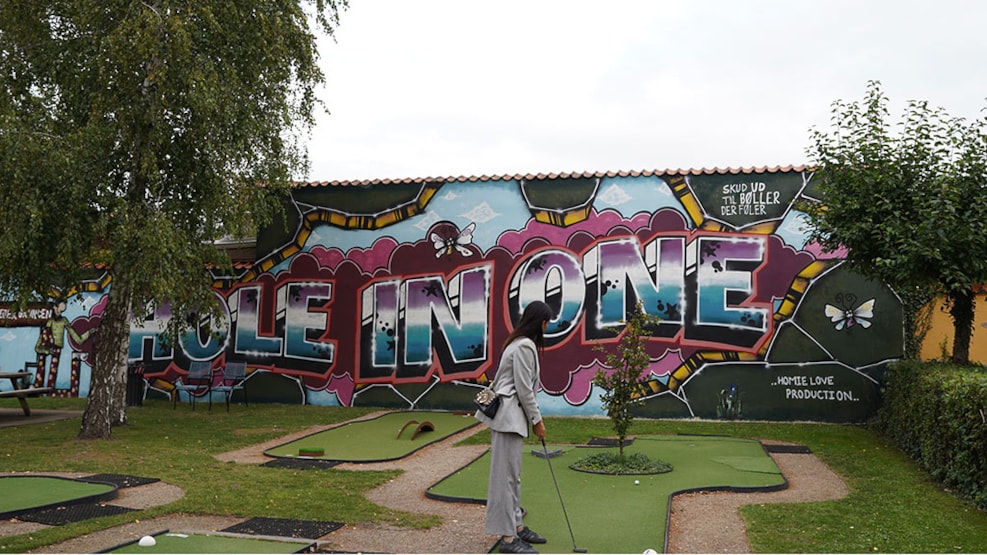 Vesterbro Miniature Golf
Vesterbro Minigolf is the city's best-kept secret, and it's a treasure that has been delighting people for years, even if it's not widely known.
The secret of Vesterbro Minigolf is its accessibility and unique atmosphere. Located in the former Mejerigrund, this minigolf course has been a part of Odense's city life for several years, and the best part is that it's completely free to play. It's a perfect place to spend a fun afternoon with friends and family without emptying your wallet.
In addition to the financial benefit, Vesterbro Minigolf offers an atmospheric experience with beautifully landscaped minigolf courses suitable for players of all ages and skill levels. The place has a relaxed and friendly atmosphere that makes you feel welcome.
9-hole course and the equipment needed
So if you're looking for a fun and affordable activity in Odense, visit Vesterbro Minigolf. They provide both balls and minigolf clubs, so it couldn't be easier.
Maybe it's time to discover this hidden treasure, have fun with friends and family, and share your own experience with the rest of the city. Vesterbro Minigolf is Odense's best kept secret, but it's a secret worth sharing with the world.