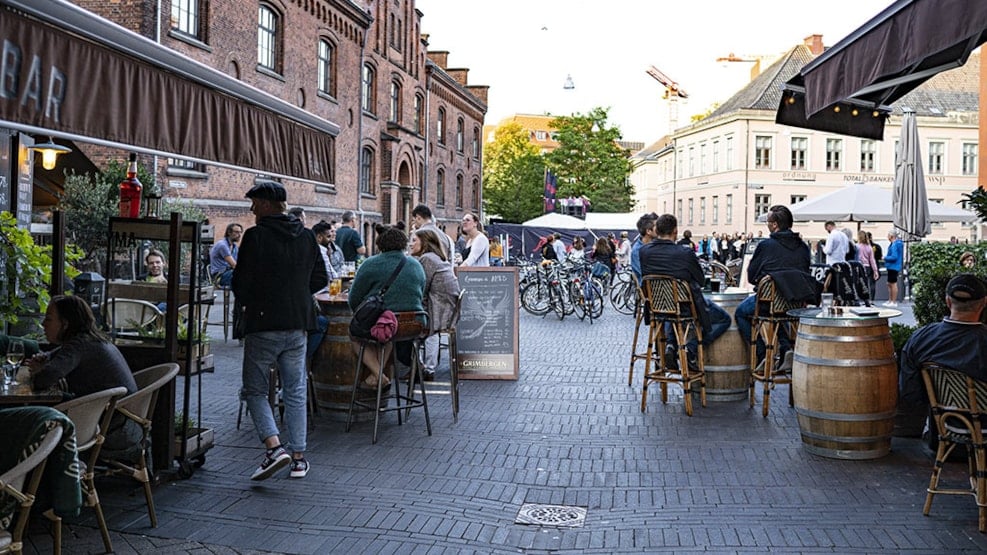 The Walking Street Quarter - Odense City
The dedicated walking streets of Odense's city centre are reserved for pedestrians and their leisure, as they are filled with opportunities for shopping and eating out. Odense has such an abundance of restaurants that; per capita, no other Danish city has more restaurants available, with the majority of them lining the walking streets.
This quarter also houses a great amount of history, one example is the historically significant Cathedral (Domkirken), which is known for being the site where Canute the Holy (then Canute IV), was slain by rebels along with several of his followers. He was the first and only Danish king to be canonised by the church; the act of being chosen as a saint, and one of only five Danish saints in total.
Right across from the Cathedral is the city's historical city hall, which still houses the municipal offices and faces the historical market-square "Flakhaven". Flakhaven means flat field and the square has functioned as a market square since the 1200s, at times even the biggest in the country.
Behind this section is the Monastery Garden (Klosterhaven), which showcases natural herbs and medicinal plants, handed down and cared for by monks of the past who acted as the city's healers.
Around the corner of this garden is the Fairy Tale Garden (Eventyrhaven), which is devoted to Hans Christian Andersen and displays an array of fairy tale sculptures along with a diverse arrangement of flowers and a water fountain. This garden also hosts the H. C. Andersen Parade during the summer.