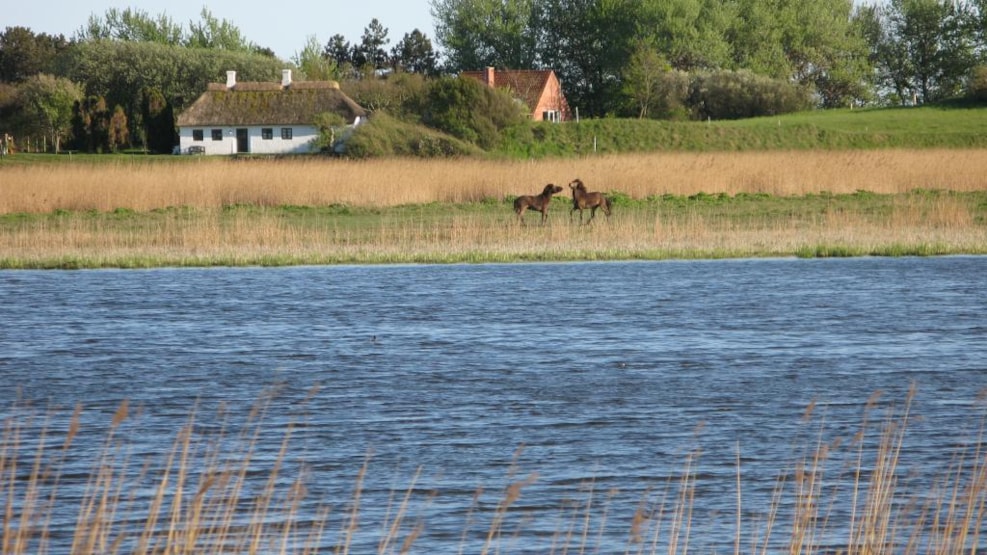 The Wild Horses - Klise Nor
A beautiful nature reserve north of Bagenkop. A small herd of wild horses can be seen grazing here.
Just north of Bagenkop lies the nature reserve of Klise Nor. This area is a mosaic of low sand dunes, coastal meadows, lagoon, common and grassland. Klise Nor is an outlying part of the larger Magelby Nor. Drainage water from the dammed-up Magleby Nor is led through Klise Nor into the sea. The coastal meadows here are grazed by a small herd of Exmoor ponies. One part of the wooden shelter used by the ponies has been into an indoors picnic spot.


Remember these 5 points when you enter the horse's enclosure:
Keep your distance from the horses – at least 25 meters
Do not touch or feed the horses
Refrain from walking between the animals. Always make sure you give them room to move freely
Leave the foals in peace
Do not bring dogs into the enclosure