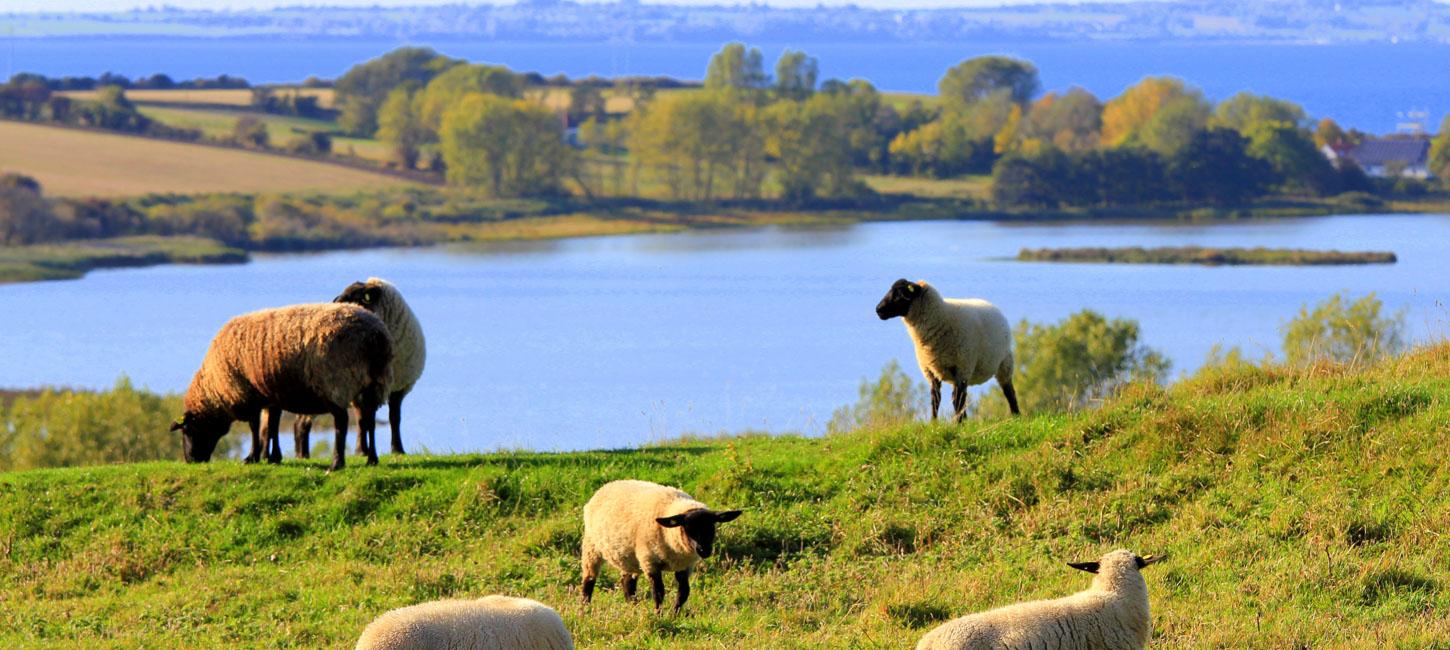 Hiking trip at Vitsø Nor on Ærø
The Archipelago Trail winds up the coast of Ærø and on the island itself. Take the time to take a detour from the trail and hike around Vitsø Nor (a lake). We guide you to a hike filled with breeding birds and lush nature.
The area surrounding Vitsø Nor excite all of your senses. The birds sing, the frogs croak and jump for their life in the swamp areas. Flowers, plants and soil fill your nose with a lovely scent and your lungs fill with fresh air from the sea. You constantly find something new to look at as the trail cling around the shore of the lake.
It is an amazing hike around the lake. With a couple of breaks it takes about a couple of hours. The trail has benches where you can rest your legs, enjoy the view and drink some brought along coffee.
Directions
Start your hike in Søby Habor. From here you walk 2 kilometers. On your way you will encounter Låddenbjerg Plantation, which is the oldest forest on Ærø. When you arrive at Vitsø Nor, take the Archipelago Trail to the left along the edge of the meadow on the north side of the lake.
After approx 2 km take another trail around Vitsø Nor. This is a bootleg trail along the south side of the lake, and this part of the trial is not a part of the Archipelago Trail. However, it is just as beautiful. You will see the old, Dutch Vitsø mill on your hike.
If you are up for it, take a detour to the culture historical Søbygaard, which is the last intact manor on Ærø. It was built by John II, Duke of Schleswig-Holstein-Sonderburg.
Remember your binoculars
Remember to bring your binoculars to study the bird life up close. The wetlands are very important for many bird species. It is the place where migratory birds stop before heading south. Greylag geese, ducks, gulls, lapwings and wading birds also breed on the wetlands.