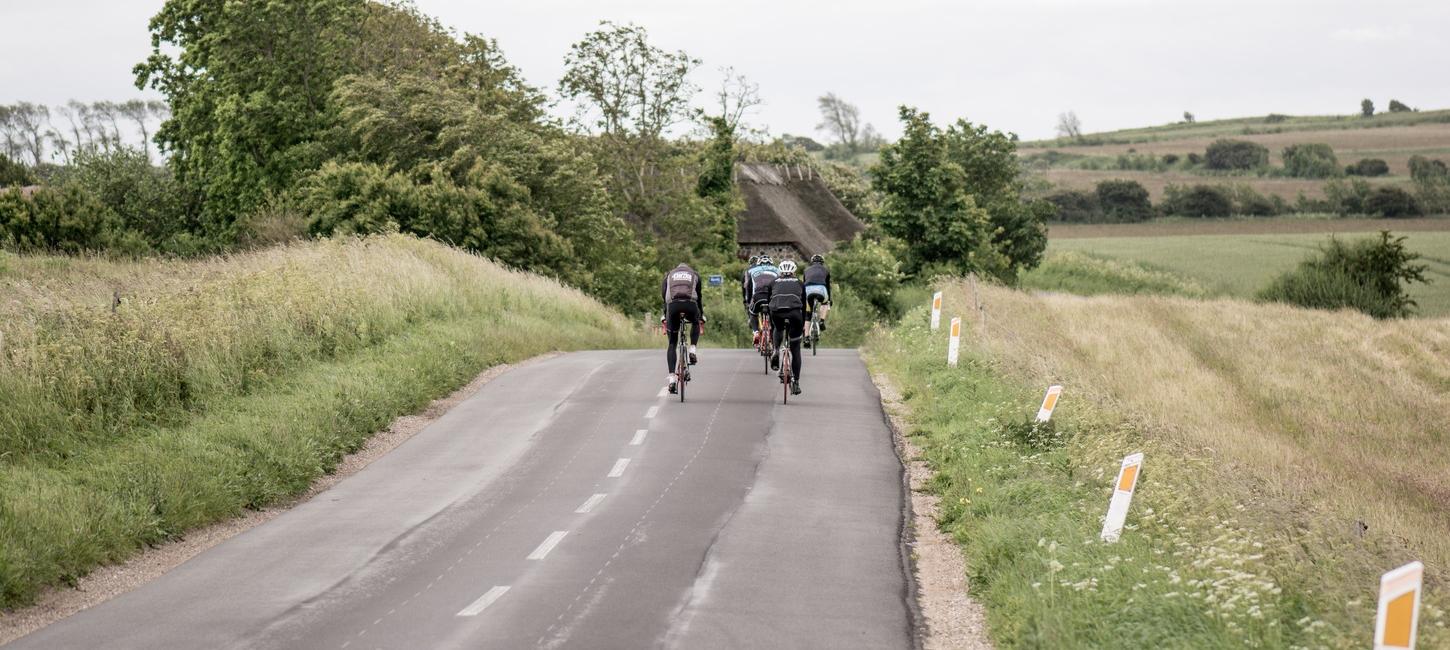 The Castle Route: Assens-Middelfart
Vertical rise, cars and Bridgewalking on the Little Belt Bridge are a small selection of the things you can experience on the stage between Assens and Middelfart.
Take a closer look at the stage on the map below. Zoom in and find manor houses, Bike Stations and Bike Friends near the route.
Further down the page you can fin inspiration for experiences along the route.
The stage is 87 km and quite hilly - especially the stretch between Håre and Assens contains several good climbs especially around Frøbjerg. The stage is mainly paved road.
The stage is the longest on The Castle Route, and is called The King Stage. Luckily, there are plenty of spots along the way to rest your legs.
For example, you can take a dip at Føns Strand, relax in the park around  Krengerup Gods, enjoy the area by the marina in Middelfart or grab a lunch on the terrace at Glamsbjerg Hus.
If you book an appointment in advance, you can get a tour of Strøjer's unique collection of famous cars.
If you have strong legs, take a trip to Frøbjerg Bavnehøj - Funen's highest point!
​​​​_____
Are you more into digital navigation than following signs along the way? Fear not - You can download the route as a GPX-file for your navigation, or see the route on the map above. Luckily, the route has signs the entire way, so you can easily drive without navigation.