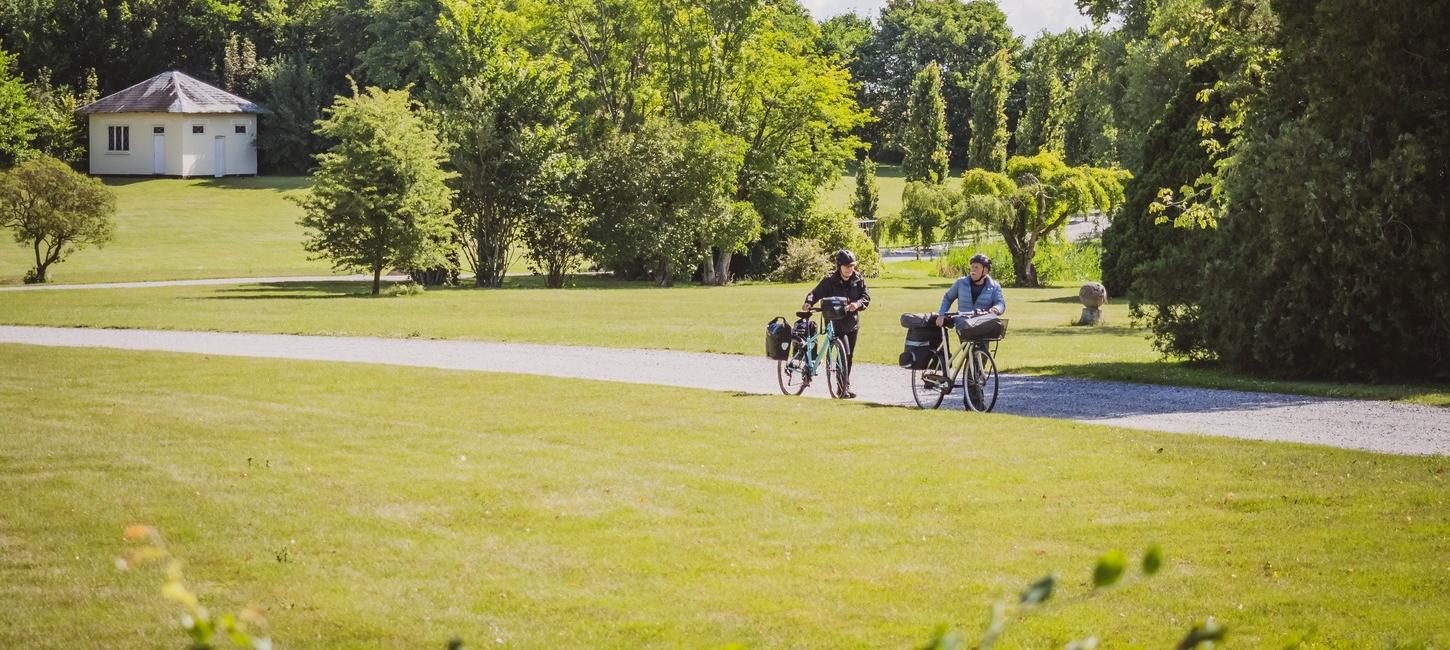 The Castle Route: Nyborg-Svendborg
On the stage between Nyborg and Svendborg you can look forward to beautiful manor houses, harbour atmosphere and wine tasting.
Take a closer look at the stage on the map below. Zoom in and find manor houses, Bike Stations and Bike Friends near the route.
Further down the page you can fin inspiration for experiences along the route.
The stage is 70 km and has some climbs along the way. There are a few short stretches on gravel, otherwise the stage is mainly paved road.
Between Nyborg and Svendborg, you can sense the history as you cycle past the area's many manor houses, where H.C. Andersen was a frequent guest. At Broholm Castle he got the inspiration for the novel "Kun en spillemand" (Only a fiddler).
If you like wine, this is the stage for you. There are several vineyards along the way, which welcomes you inside. However, it is a good idea to call ahead.

Do not miss a small detour to Lundeborg Harbor, where you can also refuel with water and power for the electric bike by the toilets on the beach, and maybe enjoy an ice cream and a dip from the bathing jetty on the beach.

In addition to an overnight stay at Broholm Castle or at Hotel Christiansminde, Hotel Ærø is also an option. A charming Hotel from 1860.
_____
Are you more into digital navigation than following signs along the way? Fear not - You can download the route as a GPX-file for your navigation, or see the route on the map above. Luckily, the route has signs the entire way, so you can easily drive without aiding devices.