Ærø
There are many different hidden nature experiences on Ærø. The coast around the island is soft and calm some places, but other places the coast is torn and wild with rugged cliffs. Due to the geological history of the island, the nature on the island is quite diverse.
You can experience a true idyllic island atmosphere. The 88 square feet big island in the South Funen Archipelago invites you to have some exciting nature experiences. Getting to the island is easy - take the ferry from either Svendborg or Faaborg. 
When you get to the island, it is easy to either walk or bike around. You can venture out in nature on your own and see where the road takes you or you can follow the marked paths on Øhavsstien. If you want some inspiration of what to experience on Ærø, go ahead and read along. Find some inspiration, but make sure to venture out on your own and try to find those hidden gems and places.
Voderup Klint
One of the most spectacular nature experiences on Ærø is Voderup Klint. Here you will see a 33-meter-tall cliff, which stretches along several kilometers of the coastline. The landscape resembles huge steps that connects the island to the ocean. Take a stroll along the coast either on the beach or on the tall cliffs and feel how spectacular nature can be.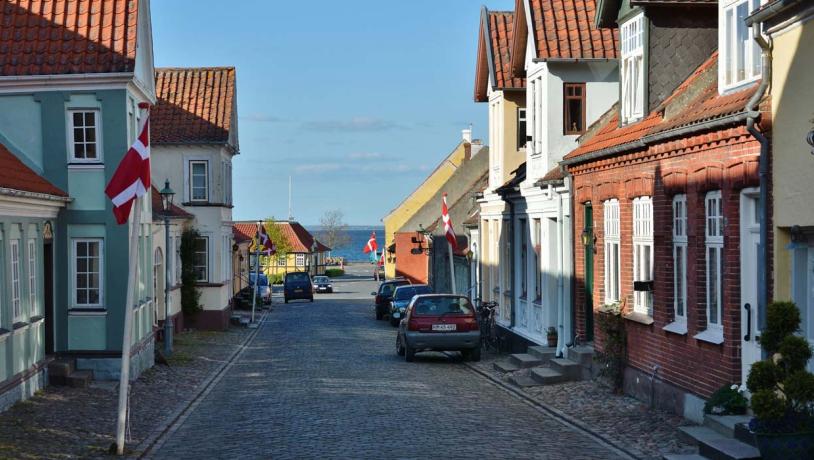 Photo:VisitFyn
Vitsø Nor
Vitsø Nor is now a lake, but originally it was a path into the ocean, which made it possible to sail all the way to Søbygaard. Today the path is closed and Vitsø Nor is now a freshwater lake with three small bird islands. It is possible to walk all the way around the lake while you enjoy the beautiful landscape and the rich bird life. At Søbygaard you get a great view of the lake and to the ocean. You can read more about walking around Vitsø Nor right here.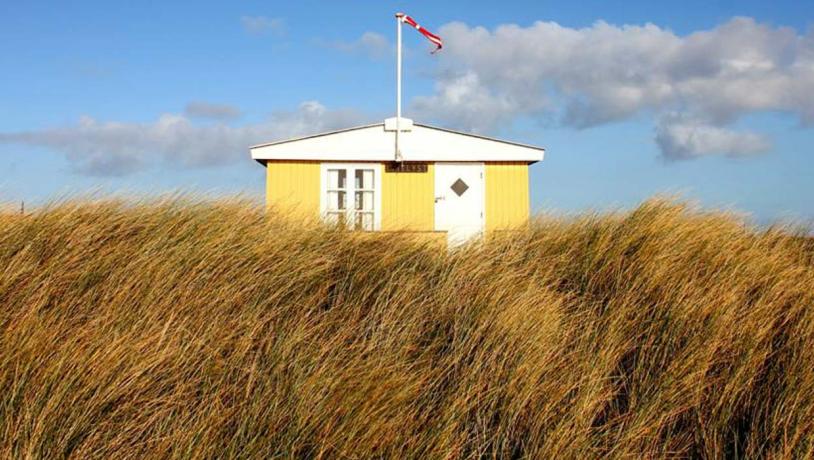 Photo:VisitFyn
Walking and hiking on Ærø
Ærø is the perfect place to hike. There are several set routes that you can follow or you can venture out on your own and see where the path takes you. The Archipelago Trail can take you all around Ærø, if you follow the set route. This way you get to experience all of the diverse nature on Ærø. The path is in total 35 kilometers long, but you can easily hike it in smaller bites if you want to. 
If you want to know more about this beautiful island, please visit the island's own website to get more inspiration for your trip.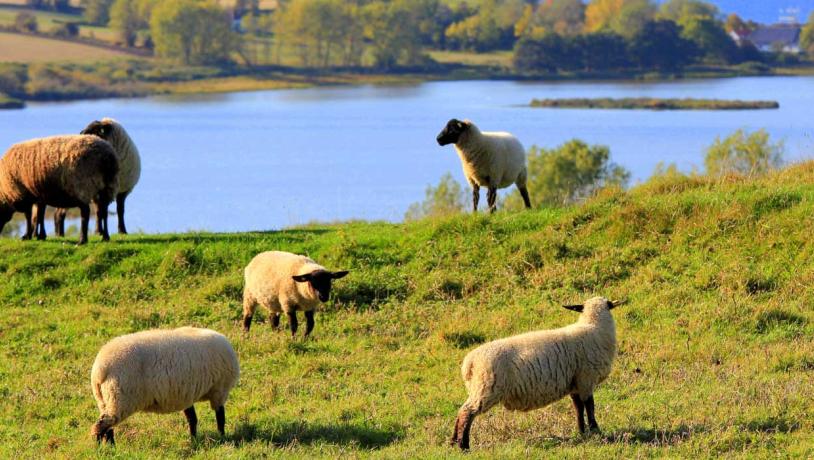 Photo:VisitFyn