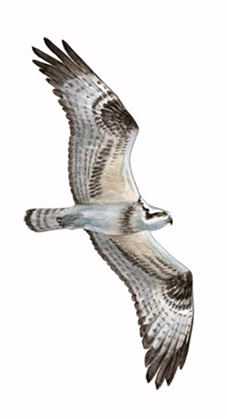 1. stop: The Black Clover Path - Holckenhavn Fjord
The valley of Holckenhavn Fjord and Ørbæk river was created during the Ice Age. A large glacier filled the entire Great Belt and the nearest land areas creating meltwater rivers, which ran under the ice and were so powerful that they formed valleys in the ground.
Holckenhavn Fjord
The rivers of Vindinge and Ørbæk flow into each other at the bottom of Holckenhavn Fjord. Due to the higher water level in the Stone Age, the fjord reached up to Bynkel in Ørbæk river's valley and all the way up to Vindinge in Vindinges river's valley. Since then, vegetation, dune, peat and deposition of fine sand from the streams have filled up parts of the fjord.
You will find marshes and salt meadows, rich in species at Holckenhavn Fjord, and there are marsh orchids in the area. The fjord is an excellent area for birdwatching, as there are species such as geese, ducks, swans, coots, herons and harriers that all breed in the area. During migration, it is also possible to see other birds of prey in the area. Especially in recent years, the osprey has become a frequent visitor. In the entrance to Holckenhavn Fjord there are also relatively large mussel banks, which the seabirds in the area benefit from, especially the diving ducks.