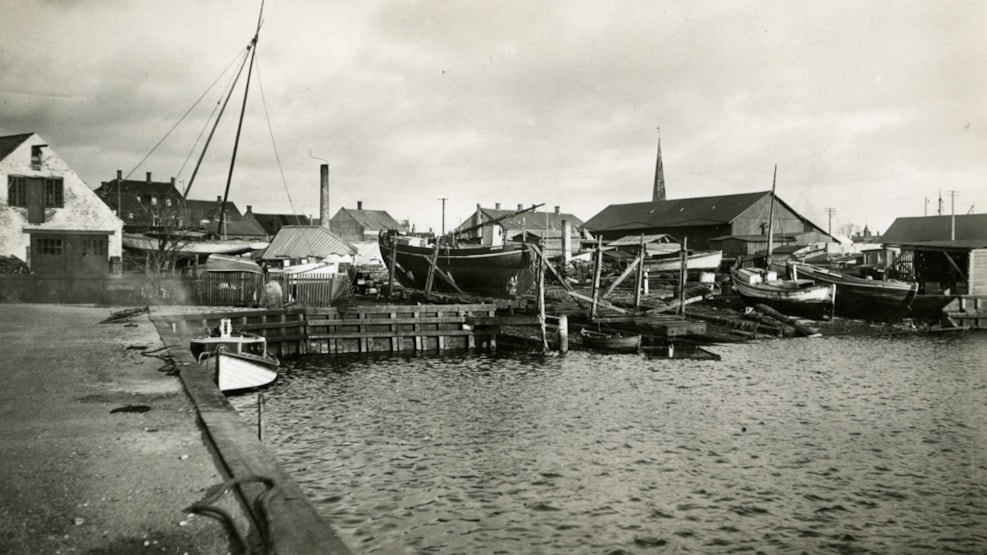 1. stop: The Red Clover Path - The History of the Harbor
Several shipyards have existed in Nyborg over time and until 1960 ships were still being built in Nyborg. However, none of the shipyards exist today. The last ship sailed from Nyborg Shipyard.
Nyborg shipyard
Nyborg Shipyard was established in 1870 by Carl Emil Koch Jensen and was at that time located in the eastern part of the ferry port. In 1908, the shipyard passed over to his son, shipbuilder Carl Emil Jensen, and at the same time moved to the area known as Skibsværftsgrunden (the Shipyard grounds). The shipyard took care of repair work after building its last ship. The Swedish Navy were on the lists of customers at the shipyard and they sent minesweepers for repair.