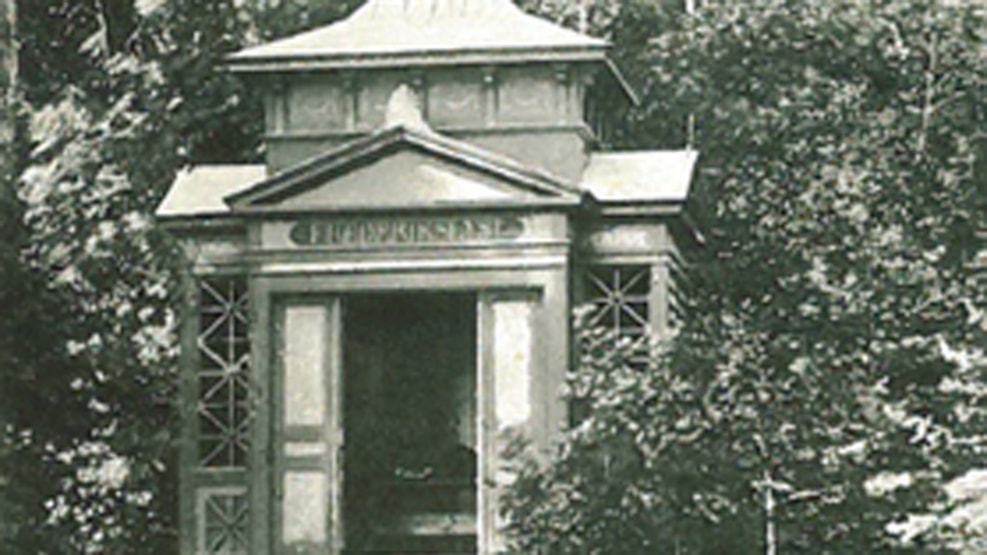 10. stop: The Black Clover Path - Frederikshøj
There is an ancient mound a little south from Restaurant Teglværksskoven, where in 1890 a pavilion was built for Frederik the 8th when he was serving at the garrison.
A pavilion called Frederikslyst was built in 1890 a little south of where Restaurant Teglværksskoven is located today, for the Crown Prince Frederik, later Frederik the 8th, who served at the garrison in Nyborg.
Today, only the concrete foundation is preserved. The mound on which the pavilion was built is originally an ancient mound. Today, the mound is commonly referred to as Frederikshøj.