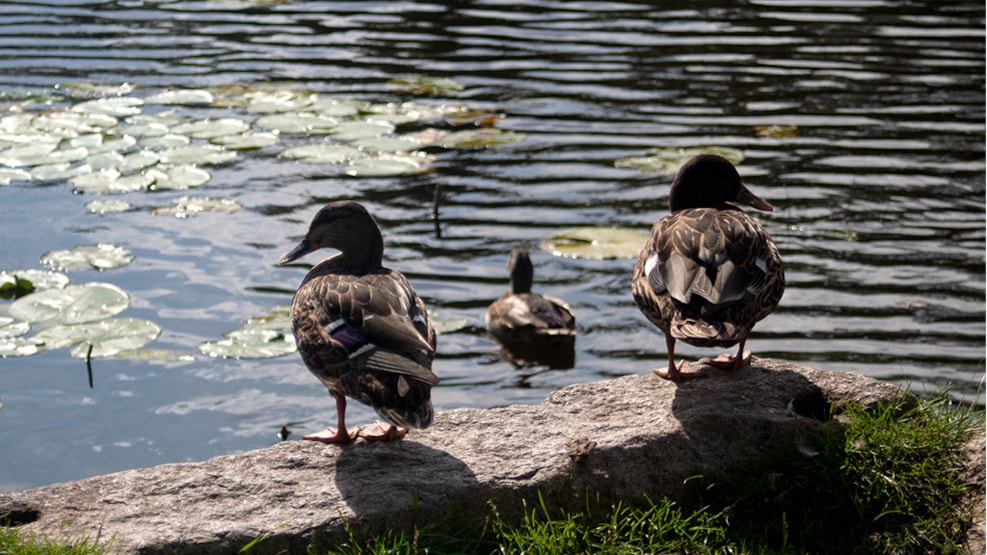 3. stop: Den blå Kløversti - Birdlife in Nyborg Fjord
The coastline from Lake Østerø and via the harbor to Holckenhavn Castle is richly visited by seabirds ranging from terns and gulls to ducks and geese.
Diving Ducks and Seagulls
Mainly swimming and diving ducks and seagulls are present in the channel leading to Nyborg Harbor, along Kystvej and into the harbor area due to the slightly deeper water. Typically, it is mallards that are outnumbered throughout the year. The reason why can be found in the easy access to food in the city's moat system, where they are regularly fed by the city's inhabitants.
The seagulls in Nyborg also have crowned days in the area due to a bit of commercial fishing,  as well as the many recreational fishermen who clean their catch on the way into the harbor.
The area is also well visited in the autumn and winter months by migratory diving ducks that winter, which means that a lot of sea hunting is carried out from Nyborg.
Geese
Migrating geese are also an ordinary sight around the fjord. The geese move between the fields inland and out through the fjord in the morning and evening. Many of the geese spend the night in the area around Lake Østerø and forage in the fields inland. After this, they move out onto the Great Belt for part of the day, where they can digest undisturbed and relax on the water before the trip goes back into the fields to find food, before they move to the night roost on Lake Østerø.