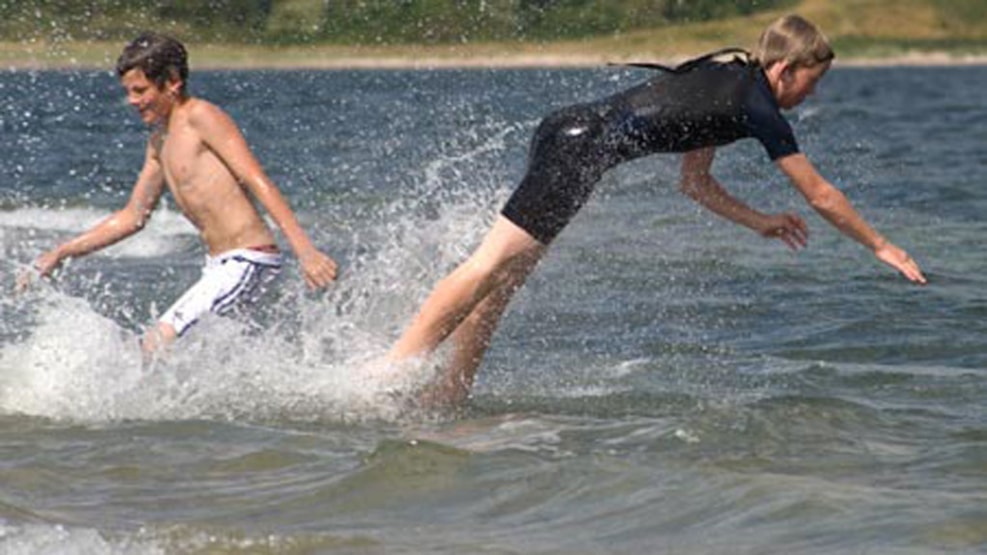 Aa Strand/Aa beach
Aa Strand/Aa beach 
Located along Little Belt/Åkrog Bay, about 3 kilometres south of Ebberup.
Parking is available 60 metres from the beach. Signs describing the bathing conditions and water quality are set up at the public car park across from Aa Strand Camping.
The beach is 250 metres long and 15 metres wide. The beach and sea floor are primarily composed of sand, but there is a narrow strip of stones at the water's edge which have to be crossed before reaching the sandy bottom.
The bathing area is shallow and no bathing jetties have been set up.