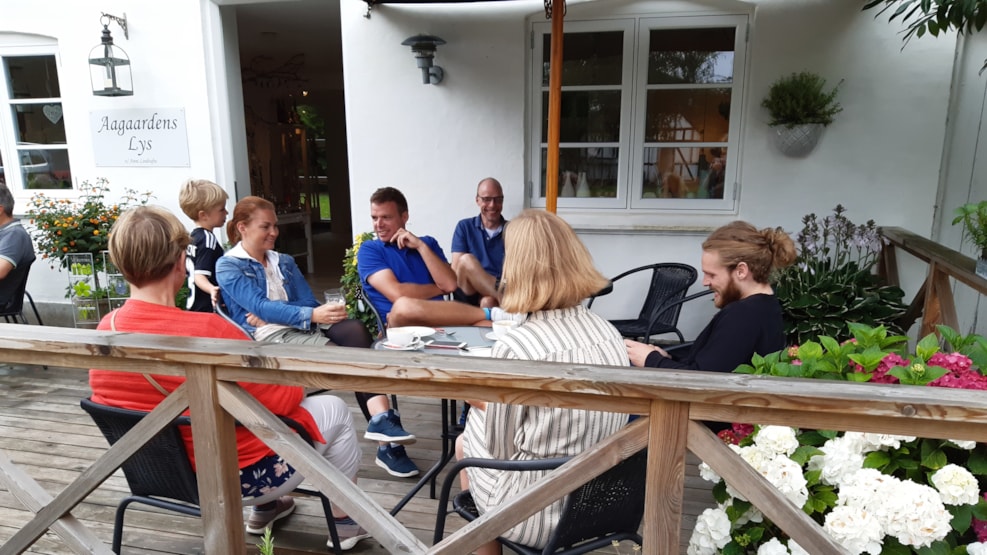 Aagardens Lys - café
Welcome into my café.
Aagaard is one of the oldest farms in Brenderup, placed the lovely nature of Northern Funen, by Varbjerg Strand. The pretty farmhouse from 1868 is located with a direct path to the beautiful big stream, which is teeming with fish.
In a lovely atmosphere the cozy café serves coffee, tea juice and homemade cake. Take a break and relax by the small tables on the terrace in one of the ambient surroundings. Make room for calmness and quiet contemplation.