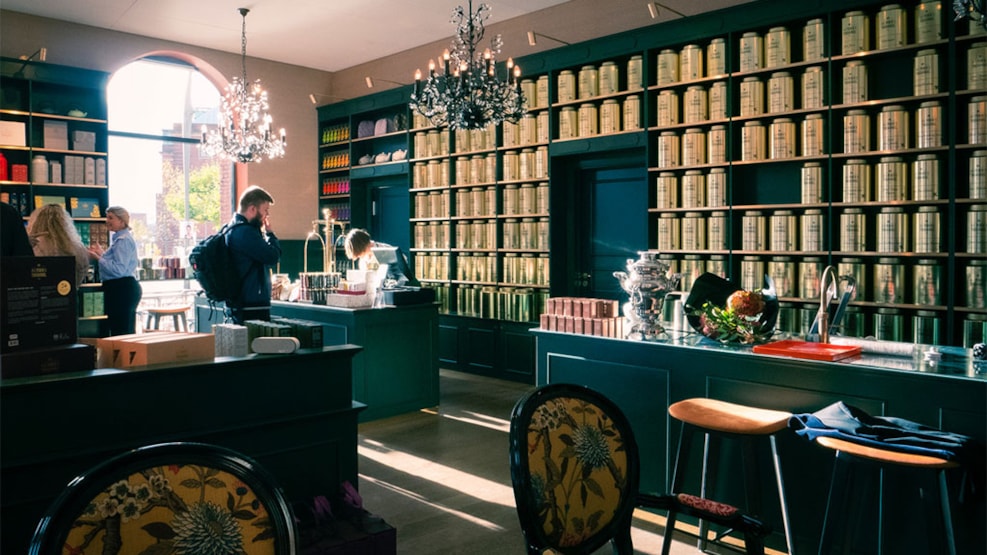 A.C. Perch's Tea Shop
A.C. Perch's Teashop sells the finest tea in the world, and quality and service have been the company's core values since day one. The tea is weighed on original brass scales, and to ensure quality and freshness, the tea is blended only when purchased by customers in the store.
A.C. Perch's Thehandel - tea shop and tea room on Flakhaven in Odense. 
In December 2020, A.C. Perch's Thehandel opened a pop-up shop in Vestergade in Odense. A.C. Perch's Tea Trade has more than 187 years of experience in the tea trade. The feedback was overwhelmingly positive, and we decided to look for the right permanent location in the city. This has now been found on Flakhaven, and a total renovation is complete.
Next to water, tea is the most widely consumed beverage in the world. All from the same plant, Camelia Sinensis, which originated in China.
In honour of Hans Christian Andersen, A.C. Perch also has a Fairytale Blend (a blend of black Chinese tea with a fresh taste of citrus and quince).
In addition to loose tea and tea bags, a wide selection of special occasion gift boxes and tea accessories are also available.
In the new tea room, it is possible to enjoy traditional English Afternoon tea with scones and accompaniments, sandwiches and a pot of tea. The tea room is located in the same room as the tea shop, so it is possible to do your tea shopping after your afternoon tea experience.
The philosophy behind the tea room is to create a place of calm where we encourage you to take a break from your busy lifestyle. Enjoy a well-brewed cup of tea and appreciate a quiet moment, alone or in great company.
A.C. Perch's Thehandel looks forward to welcoming everyone to the new tea shop and tea room on Flakhaven in Odense.