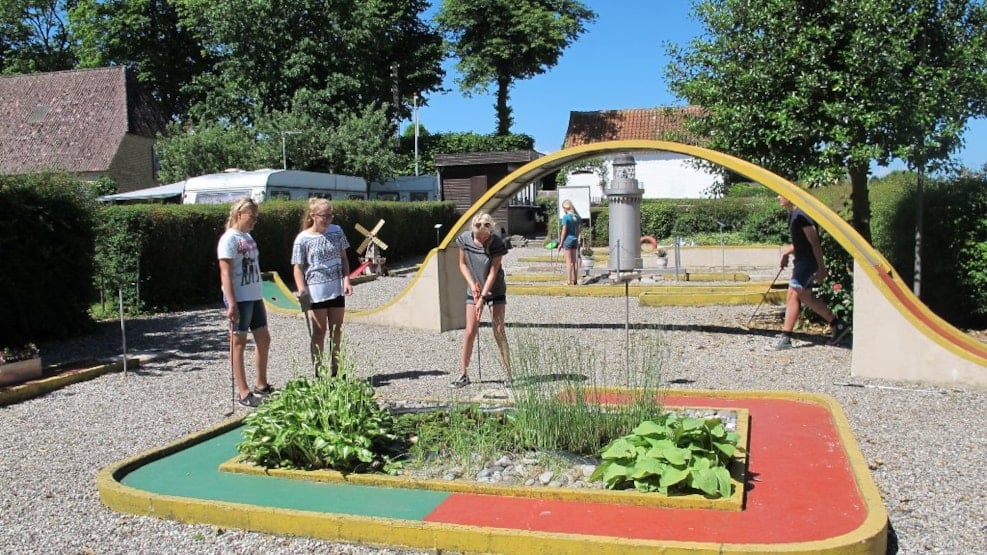 Ærø Mini Golf in Søby
A child-friendly mini golf course with unique courses in the middle of the idyllic small town of Søby.
Ærø Minigolf opened on July 7th 1970, and has been open every summer since, where children and adults of all ages have visited the course. Ærø Minigolf is surrounded by green hedges and is very child-friendly.
Unique courses
The owner, Anker Pedersen, has built the sixteen courses himself with the help of his father and the local master mason. Most courses are unique, as Anker himself has got the ideas for them, e.g. lane 6, which you will not find anywhere else. Anker was inspired by some courses in the 1960s at Thurø minigolf, southeast of Svendborg.
In the middle of Søby
You will find the mini golf course about 300 metres from Søby Harbor, so you can easily walk there from the ferry or the marina. The bus also stops very close to the course.
Opening hours
Mid-May to mid-September and otherwise by appointment.
Every day 9am - 8pm.