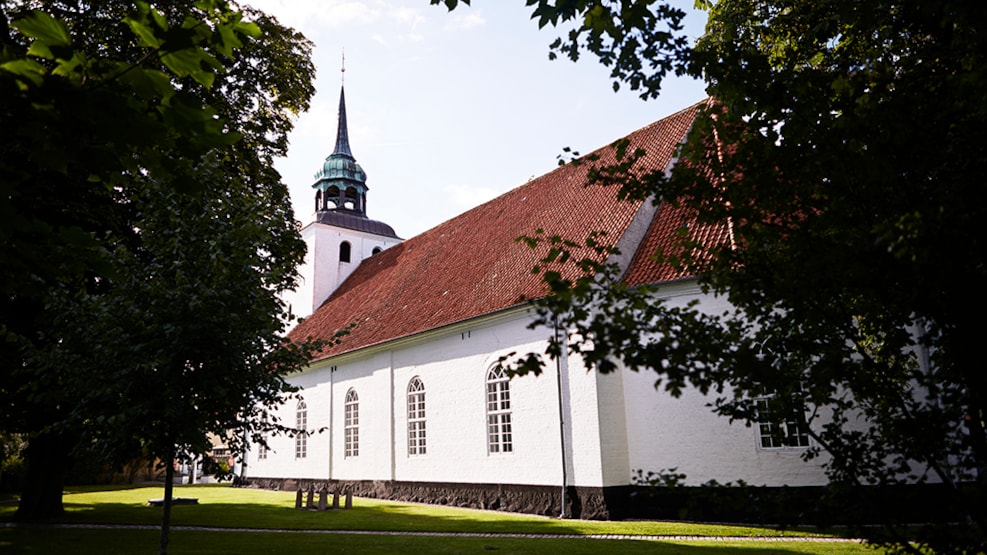 Ærøskøbing Church
Ærøskøbing Church was built 1756-58 and replaced a ramshackle church from the Middle Ages.
From this ancient church two relics are preserved: the baptismal font (dating from the 13th century) and the pulpit from 1634, donated by Duke Philip of Lyksborg, who in that year acquired the Ærø county of Gråsten; one year before he had inherited Ærøskøbing borough with the Voderup farm buildings.

The altarpiece is a replica of the Eckersberg painting in Frue (Our Lady's) Church in Svendborg. The colour schemes (also the floral motifs) were made by church painter Einar V. Jensen in connection with extensive restoration works in 1950. Organ, 16 stops, Marcussen, 1880.
All Ærø's churches (except Ommel) are open all year at 8.00-16.00, except when church acts take place.