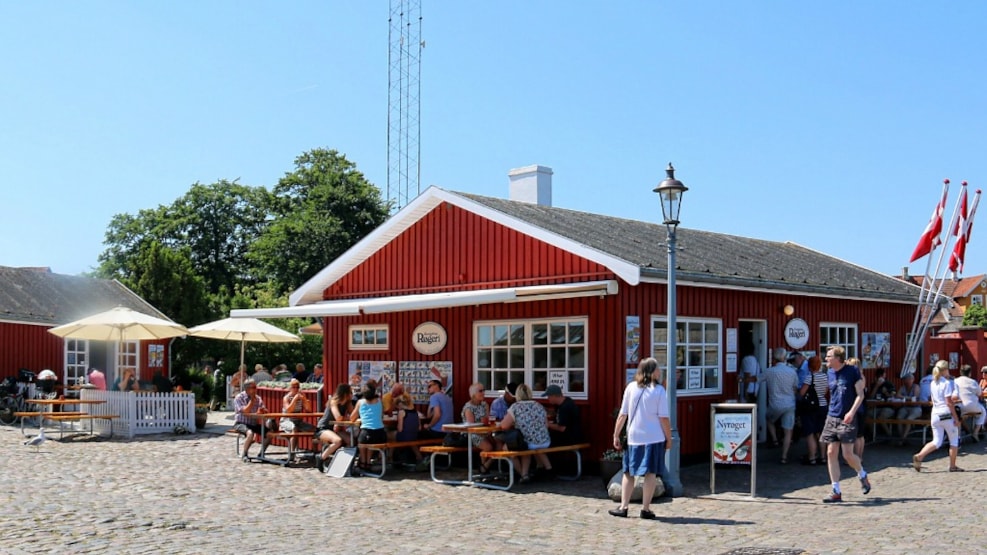 Ærøskøbing Røgeri
Ærøskøbing Røgeri - Fresh smoked seven days a week
At Ærøskøbing Røgeri we serve hot-smoked fillet of herring, fillets of mackerel, trout, salmon halibut and escolar, or smoked shrimps with or without garlick - or a marinated fillet of herring or smoked eel.
We can serve any of these with bread and butter, green salad or potato salad. And to go with it draught beer, wine, soft drinks or maybe schnapps - or that speciality from Ærø, a riga. You can also buy coffee, with cake if you like, or a cappuccino, a caffe latte, hot chocolate with whipped cream or an ice cream.
To take away
Buy smoked products to take home - packed to travel if you wat. All the menus from the smoke house can be packed for lunch as you tour round Ærø - or for the ferry crossing.